Fire Damage Restoration in Hillsborough County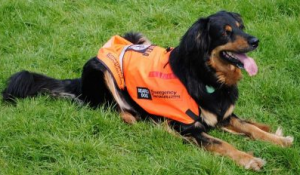 Did you experience fire damage in Manchester, Nashua, Merrimack, and surrounding areas? If so, you can get same-day help with fire damage restoration from 911 Restoration of New Hampshire. Our IICRC certified fire cleanup techs are here to help you recover from fire and smoke damage. Get a Fresh Start by allowing us to:
Begin Immediate Ash, Soot, and Smoke Removal

Take Care of Fire Cleanup with Sodablasting

Check for Structural Damage

Pack Out and Store Your Undamaged Belongings
We can take care of fire and smoke restoration in Hillsborough County. Crews can even help you handle puffback cleanup.
Can Hillsborough County Fire Cleanup Techs Handle Commercial Fires?
Businesses in Manchester and surrounding areas can experience significant amounts of property damage after a fire. Fortunately, the fire damage restoration pros at 911 Restoration of New Hampshire can help you put your business back in order with fire cleanup in Hillsborough County.
Commercial fire and smoke restoration can start with same-day services. In fact, crews can reach your property within 45 minutes of an emergency call to start ash, soot, and smoke removal. Techs can quickly renovate and repair all fire and smoke damage in Hillsborough County.
Here at 911 Restoration of New Hampshire, we can also take care of commercial puffback damage. Puffback cleanup in Hillsborough County can get rid of unsightly soot marks and the smell of smoke. Contact us now to start fire cleanup and smoke removal in Hillsborough County. Crews can erase all signs of a fire with fire damage restoration in Hillsborough County.
Can Fire Cleanup Techs Deal with Water Damage?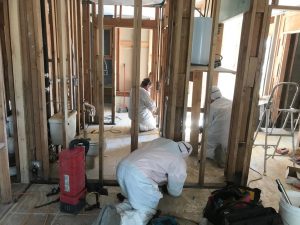 Fires can be especially destructive because they leave behind fire damage, smoke damage, and water damage from sprinklers. The IICRC certified fire damage restoration techs at 911 Restoration of New Hampshire can handle all of these issues by completing:
Fire and Smoke Restoration

Water Damage Restoration

Odor and Smoke Removal
Fire and smoke restoration techs can repair your walls, carpets, and ceilings. We're also ready to take care of smaller problems, like puffback cleanup in Hillsborough County. We understand that puffback cleanup can be very important in Nashua, especially after a cold winter.
Let us resolve all repairs for fire and smoke damage in Hillsborough County, so your property can be returned to better-than-new condition right now.
Servicing the cities of Alton, Amherst, Andover, Antrim, Ashland, Auburn, Barnstead, Barrington, Bartlett, Bedford, Belknap County, Belmont, Berlin, Bethlehem, Bow, Bradford, Brentwood, Bristol, Brookline, Campton, Canaan, Candia, Canterbury, Carroll County, Center Conway, Charlestown, Cheshire County, Chesterfield, Chichester, Claremont, Colebrook, Concord, Contoocook, Conway, Coos County, Danville, Dover, Deerfield, Derry, Dunbarton, Durham, Enfield, Epping, Epson, Exeter, Farmington, Franklin, Fredericksburg, Fremont, Gilford, Goffstown, Gorham, Grafton County, Grantham, Greenfield, Greenland, Hampstead, Hampton, Hampton Falls, Hancock, Haverhill, Henniker, Hillsboro, Hillsborough County, Hinsdale, Holderness, Hollis, Hooksett, Hudson, Jaffrey, Keene, Kingston, Laconia, Lebanon, Lincoln, Litchfield, Littleton, Londonderry, Loudon, Lyme, Manchester, Marlborough, Meredith, Merrimack, Merrimack County, Milan, Milford, Moultonborough, Nashua, New Boston, New Durham, New Hampshire, New Hampton, New Ipswich, New London, Newbury, Newmarket, Newport, North Conway, North Hampton, Northwood, Nottingham, Oxford, Ossipee, Pelham, Peterborough, Pittsfield, Plaistow, Plymouth, Portsmouth, Raymond, Rindge, Rochester, Rockingham County, Rollinsford, Rye, Salem, Sanbornton, Sandown, Seabrook, Somersworth, Spofford, Strafford, Stratham, Sullivan County, Sunapee, Suncook, Swanzey, Tamworth, Tilton, Wakefield, Walpole, Warner, Waterville Valley, Weare, Whitefield, Winchester, Windham, Wolfeboro, Woodstock, Woodsville … and surrounding areas.