Water Damage New Hampshire
911 Restoration New Hampshire
Jacob Lafontaine stands upon a ladder with his body divided by an entry way into the attic. His head peers in, and with every movement particles drift down and settle onto the ground below. He asks for a flashlight, and then heaves the rest of his body to the space above.
This is not just isolated to them, as he and his water damage New Hampshire team aim to provide this level of service to all their customers. As our mission goal is to give you peace of mind, he wants to be there for you in order to get you yours.
Therefore, through the heaviest of storms or the most humid of days, we will be there.
Available 24/7/365
Same-day service.
45-minute response time.
We are also licensed, bonded, and insured.
Latest drying technology.
Advanced suction equipment.
Further stomping adds to the coating of dust and spackle that litters the floor. Later, he emerges out covered in dust. The attic hasn't been set foot in for years. The two New Hampshire homeowners stand arm in arm, looking up at him as he steps down.
They have just undergone a simple and routine free water damage estimate that every homeowner is entitled to when they call 911 Restoration. The clients, in this case, called in regards to ceiling leaks they experienced in their master bedroom, and Jacob was able to confirm to them that they in fact had water damage.
Their worries were quickly calmed away, as he politely and professionally explained to them the process of home restoration. Call the water damage Merrimack team with 911 Restoration New Hampshire for the best services in town today!
Water Damage Restoration
The water damage New Hampshire team at 911 Restoration is IICRC certified, therefore making us equipped to secure your fresh start and peace of mind.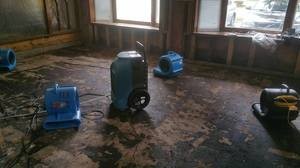 This certification qualifies us for the most rigorous of challenges. In case of any disaster restoration, call us. Our care is a sophisticated blend of techniques and cutting-edge technology.
For example, in the event of a flood we remove all pooling water with wet vacuums and then dry the space with dehumidifiers.
When we are done with your home it will fill you with a wave of ecstasy and elation knowing that it looks exactly as it did before anything happened.
If your home or business is already awash in flooding from a pipe burst, water heater loss, or even a ceiling leak, then contact our water damage Merrimack team with 911 Restoration New Hampshire today!
Sewage Backup Cleaning
If you experience sewage backup, then please call us immediately because lingering in these situations will only increase the damage and potential health issues that the event can cause.
Remember, as a category 3 type water damage incident you should never come into direct contact with it because there are a host of different parasites and diseases that this kind of water contains.
It's best to never attempt to clean these situations on your own, and that is why we suggest getting IICRC certified professionals like our sewage backup Merrimack team to take care of it all for you.
The sewage backup New Hampshire sanitation team has the tools and supplies needed to safely and efficiently sanitize your home after a sewage backup scenario takes place.
From hazmat suits to caustic solutions, your place will smell and look clean, so give our sewage backup Merrimack team with 911 Restoration New Hampshire a call today!
Fire Damage Repair
The fire damage restoration Merrimack team at 911 Restoration aims to be the light in your life after the charred remains are leftover.
We know you are in dire distress, so count on us to be there for you to let you know that everything is going to be okay.
Restoration in cases of fire involves smoke removal, vent cleanout, and water extraction.
Most of the time the biggest damages in a fire are due to the byproducts of the fire and the water used to fight it.
In order to secure your peace of mind, then you need a team that can do it all for you in a timely and professional manner.
If your home or business has recently been through a fire damage event and you want it to look like new again, then contact our fire damage restoration Merrimack specialists with 911 Restoration New Hampshire today!
Disaster Restoration
Whether you face earthquakes, tornadoes, flooding, or even a tree blowing into your yard, trust us to handle it for you.
The team here knows how to handle home restoration in all its forms. It is what decades of experience and training have led up to.
Moreover, repair and reconstruction happens in house. You never have to wait for another team to show up to get other work done.
From the initial inspection to the last drop of dry paint, things get better quickly.
If your home has recently been through a disaster of any sort, then contact our disaster restoration Merrimack specialists with 911 Restoration New Hampshire today!
Mold Removal
911 Restoration New Hampshire believes everyone deserves the right to breathe easy and live comfortably. Therefore, when you call us for water damage restoration, then you will never have to call anyone else for mold removal.
See, in as little as 24 for hours of a water damage incident mold may start growing. This is the reason we try to be at your door as fast as possible. Moreover, even years after experiencing water damage you are still at risk for a mold infestation, which is why we are so thorough with our work.
For those two reasons alone we never recommend do it yourself water extraction and cleanup. In order to get all the moisture out, it requires the industrial grade tools that we trained to use.
Even then, you should call us for decontamination because if you do get a mold problem your peace of mind is still important to us.
Our mold removal New Hampshire will confine the airborne mold spores to one area using advanced air filters, then we will carefully take out afflicted material.
After, we treat the area with antibacterial spray, and then replace everything with antiseptic supplies like paint and sheetrock that eliminate microorganisms on impact.
If your home or storefront is smelling musty, then you may already have a mold contamination on your hands, and you should call our mold removal Merrimack experts with 911 Restoration New Hampshire for help today!