Water Damage and Mold Removal in Manchester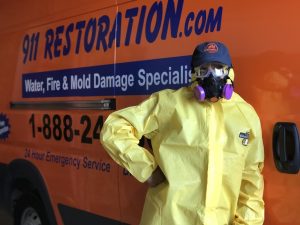 Do you need help recovering from a flood or a pipe burst in Manchester? You can get same-day water damage restoration services by contacting 911 Restoration of New Hampshire. IICRC certified flood cleanup techs can reach your property within 45 minutes of your call, 24/7/365. Take the first step to getting a Fresh Start by allowing us to:
Perform a Water Damage and Mold Inspection

Begin Water Extraction and Dehumidification

Repair Carpet Water Damage and Ceiling Leaks

Handle Mold Remediation and Mold Decontamination
Manchester water damage restoration and mold removal techs are standing by now to start renovating and repairing your property.
What's the Goal of Water Damage Restoration in Manchester?
Here at 911 Restoration of New Hampshire, we believe that water damage restoration should return your property to better-than-new condition. Flood cleanup techs offer dedicated service to completely restore your home or business. Techs can focus on removing all traces of water, drying out your property, and repairing damage caused by excess water.
Manchester flood cleanup crews can also perform a mold inspection following a flood or a pipe burst. Mold remediation can begin at the first sign of mold growth. Comprehensive mold removal can even get rid of foul mold odors for you.
Let us work aggressively to erase all signs of a pipe burst, flood, or mold infestation for you. Crews are licensed, bonded, and insured to take care of water damage restoration and mold remediation in Manchester, starting right now.
When Do You Nee Mold Remediation in Manchester?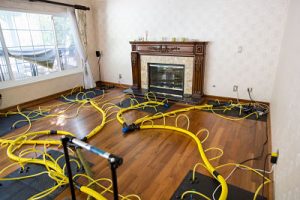 A pipe burst, sewage backup, hurricane, or snowstorm can leave you dealing with water damage and a mold infestation. Any sign of fungal growth should be handled right away with mold remediation and mold decontamination in Manchester. The mold removal pros at 911 Restoration of New Hampshire can:
Assess Your Needs with a Mold Inspection

Isolate Areas with Mold Growth

Handle Mold Decontamination for Your Possessions
Mold removal techs can even perform a final mold inspection in Manchester, to make sure your property is mold free after flood cleanup and mold decontamination are completed. Let us offer you a fully restored property so you can get back your peace of mind following a flood, hurricane, or pipe burst event.
Servicing the cities of Alton, Amherst, Andover, Antrim, Ashland, Auburn, Barnstead, Barrington, Bartlett, Bedford, Belknap County, Belmont, Berlin, Bethlehem, Bow, Bradford, Brentwood, Bristol, Brookline, Campton, Canaan, Candia, Canterbury, Carroll County, Center Conway, Charlestown, Cheshire County, Chesterfield, Chichester, Claremont, Colebrook, Concord, Contoocook, Conway, Coos County, Danville, Dover, Deerfield, Derry, Dunbarton, Durham, Enfield, Epping, Epson, Exeter, Farmington, Franklin, Fredericksburg, Fremont, Gilford, Goffstown, Gorham, Grafton County, Grantham, Greenfield, Greenland, Hampstead, Hampton, Hampton Falls, Hancock, Haverhill, Henniker, Hillsboro, Hillsborough County, Hinsdale, Holderness, Hollis, Hooksett, Hudson, Jaffrey, Keene, Kingston, Laconia, Lebanon, Lincoln, Litchfield, Littleton, Londonderry, Loudon, Lyme, Manchester, Marlborough, Meredith, Merrimack, Merrimack County, Milan, Milford, Moultonborough, Nashua, New Boston, New Durham, New Hampshire, New Hampton, New Ipswich, New London, Newbury, Newmarket, Newport, North Conway, North Hampton, Northwood, Nottingham, Oxford, Ossipee, Pelham, Peterborough, Pittsfield, Plaistow, Plymouth, Portsmouth, Raymond, Rindge, Rochester, Rockingham County, Rollinsford, Rye, Salem, Sanbornton, Sandown, Seabrook, Somersworth, Spofford, Strafford, Stratham, Sullivan County, Sunapee, Suncook, Swanzey, Tamworth, Tilton, Wakefield, Walpole, Warner, Waterville Valley, Weare, Whitefield, Winchester, Windham, Wolfeboro, Woodstock, Woodsville … and surrounding areas.