Water Damage Weare
911 Restoration New Hampshire is the company to call after water emergencies like plumbing leaks, toilet overflows, or roof leaks because of the quality repair and restoration services our water damage Weare technicians can provide.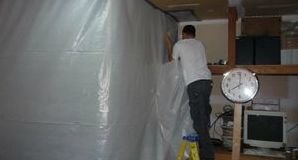 We know that water damage can be very frustrating for homeowners to deal with. Luckily, you don't have to deal with problem on your own because 911 Restoration's water damage Weare experts are available to lend you a hand.
With nearly four decades worth of experience in dealing with all kinds of water-caused emergencies, our water damage Weare leak repair team knows that your home can be susceptible to damage because of its constant exposure to the elements.
To help you deal with issues like roof leaks as soon as possible, our team can arrive on your property within 45 minutes of your call.
Once our specialists arrive, they will spring into action right away. They will provide you with a free assessment of the problem. Once they detect the cause of the problem, they will perform the necessary water damage repairs and restorations to provide your home with a fresh start.
Providing Comprehensive Solutions To All Water Damage Concerns
Water damage is a major concern for all homeowners. Damage can be caused by different issues like storms, leaks, flooding, or sewage spills. All of these problems can weaken the structural integrity of your home.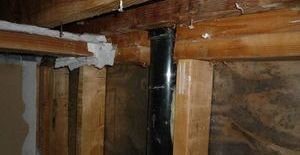 The water damage repair and restoration services we offer include:
We use our high-tech drying tools and techniques to provide effective water cleanup and extraction.
We will remove and decontaminate areas affected by mold growth.
We will sanitize and deodorize sections of your home affected by flooding or sewage backups.
We will provide disaster repairs for homes affected by storm damage.
We can provide our storage services to safeguard your undamaged belongings while we work on your home.
On your request, our IICRC certified specialists can provide quality restorations that will make sure your property is given a fresh start!
Our water damage Weare team is experienced in dealing with all sorts of problems caused by water and we offer a comprehensive solution once we've assessed your concern.
You can expect only top quality repairs and restorations for your home, no matter what the problem may be. Allow our water damage Weare leak repair technicians to make your water damaged home look good as new!
Relieving Your Water Damage Worries
Our water damage Weare flood extraction team understands your needs for immediate water damage repair. That's why only our well-trained and well-equipped professionals will be the ones working on your property to patch up all issues and restore damaged sections back to perfect shape.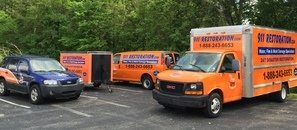 Whether it's a roof leak, flooding, or toilet overflow, our team's mission is to provide you with quality repairs for your absolute satisfaction.
Our water damage Weare flood extraction specialists are available 24/7/365, so no matter when your water emergencies happens, you can rest assured that your home will get the restorations it needs right away.
For your further convenience, we will be working with your insurance company to assist you in filing your claim and to provide you with the most affordable price.
Where there is water damage, you can expect that our water damage Weare experts with 911 Restoration New Hampshire will be there for you, so give us a call today!