Water Damage and Mold Removal in Salem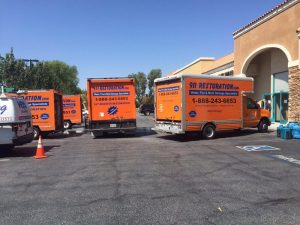 Property owners in Salem can get help recovering from winter storms, hurricanes, and pipe bursts by contacting 911 Restoration of New Hampshire. Our IICRC certified water damage restoration techs are on-call 24/7/365. Get a Fresh Start when you need it most by contacting us to get:
Help Within 45 Minutes of an Emergency Call

A Water Damage and Mold Inspection

Fast Water Extraction and Dehumidification Services

Assistance with Mold Remediation and Mold Decontamination
Flood cleanup and mold removal techs in Salem are licensed, bonded, and insured to handle commercial and residential property damage. No job is too big or too small for us, so call today.
What Does Water Damage Restoration in Salem Involve?
Salem water damage restoration techs treat each flood, snow storm, or pipe burst with individual care. Flood cleanup techs can assess your needs with a water damage and mold inspection in Salem. Based on the results of your inspection, crews may:
Set Up Pumps to Remove Water

Get Rid of Excess Moisture with Fans and Dehumidifiers

Isolate Any Areas Experiencing Mold Growth

Begin Immediate Mold Remediation

Remove Odors with Mold Decontamination
The end goal of water damage restoration and mold remediation in Salem will always be the complete restoration of your home or business. Find out exactly how we can help with flood cleanup and mold decontamination by contacting us right now.
Will Mold Remediation in Salem be Necessary After a Snow Storm?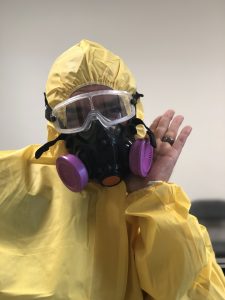 Water damage emergencies like snow storms and pipe bursts in Salem frequently lead to mold infestations. However, sometimes fast flood cleanup in Salem can prevent a mold infestation from getting started. You can find out if you need mold removal services with a mold inspection in Salem.
If your mold inspection turns up signs of fungal growth, we can start same-day mold removal. Crews will work tirelessly to erase all signs of mold growth with mold remediation. We understand that some forms of mold can be dangerous, so Salem mold decontamination crews will put your well-being and peace of mind first.
You don't have to wait to start water damage restoration and mold removal in Salem. Get the help you deserve from the property restoration professionals at 911 Restoration of New Hampshire immediately after a snowstorm or pipe burst.
Servicing the cities of Alton, Amherst, Andover, Antrim, Ashland, Auburn, Barnstead, Barrington, Bartlett, Bedford, Belknap County, Belmont, Berlin, Bethlehem, Bow, Bradford, Brentwood, Bristol, Brookline, Campton, Canaan, Candia, Canterbury, Carroll County, Center Conway, Charlestown, Cheshire County, Chesterfield, Chichester, Claremont, Colebrook, Concord, Contoocook, Conway, Coos County, Danville, Dover, Deerfield, Derry, Dunbarton, Durham, Enfield, Epping, Epson, Exeter, Farmington, Franklin, Fredericksburg, Fremont, Gilford, Goffstown, Gorham, Grafton County, Grantham, Greenfield, Greenland, Hampstead, Hampton, Hampton Falls, Hancock, Haverhill, Henniker, Hillsboro, Hillsborough County, Hinsdale, Holderness, Hollis, Hooksett, Hudson, Jaffrey, Keene, Kingston, Laconia, Lebanon, Lincoln, Litchfield, Littleton, Londonderry, Loudon, Lyme, Manchester, Marlborough, Meredith, Merrimack, Merrimack County, Milan, Milford, Moultonborough, Nashua, New Boston, New Durham, New Hampshire, New Hampton, New Ipswich, New London, Newbury, Newmarket, Newport, North Conway, North Hampton, Northwood, Nottingham, Oxford, Ossipee, Pelham, Peterborough, Pittsfield, Plaistow, Plymouth, Portsmouth, Raymond, Rindge, Rochester, Rockingham County, Rollinsford, Rye, Salem, Sanbornton, Sandown, Seabrook, Somersworth, Spofford, Strafford, Stratham, Sullivan County, Sunapee, Suncook, Swanzey, Tamworth, Tilton, Wakefield, Walpole, Warner, Waterville Valley, Weare, Whitefield, Winchester, Windham, Wolfeboro, Woodstock, Woodsville … and surrounding areas.