Water Damage Milford
When your basement floods, you can call the water damage Milford techs at 911 Restoration New Hampshire and they will be at your service within 45 minutes of receiving your call.
Our IICRC certified Milford floodwater removal technicians are trained to implement all types of water damage mitigation, including:
Toilet overflow sanitization

Pipe bursts remediation

Washer hose bursts correction

Mold infestation clean up

Water heater leak repair

Fire sprinkler malfunction restoration

Flooded basement water removal
When it comes to water disasters, our Milford water cleanup experts don't want to take any chances, so we offer same day services for all water related emergencies, ensuring that your damage stays to a minimum.
We want all of our customers to always feel comfortable calling us any time, day or night, so we keep our office available 24/7/365, where service agents are standing by ready to help.
Call our Milford water extraction unit today and you will get a free home inspection as soon as we arrive on the scene.
Flooded Basements Are A Common Form Of Water Damage
With all the rain the New Hampshire gets, it is no surprise that many homeowners experience a flooded basement, or front room at one time or another.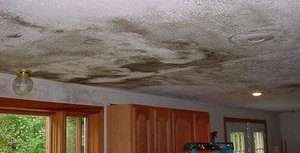 Fortunately, the Milford plumbing professionals know exactly how to clear a basement of all water thoroughly and precisely, so you can rest assured that your home will be better than new in no time when we are on the job.
Our Milford leak repair workers know that mold, mildew and other fungi can negatively impact the structure of your home and have a negative impact on the health of the people who live on the premises.
This is why we are licensed, bonded and insured, to protect you and everyone else that has been affected by the floodwaters.
Call our Milford water removal agents as soon as you discover that your basement has been flooded, and we will make sure your home is back up and running in no time.
We Can Help You Come To Peace With Your Flooded Home
Even though it might seem like the end of the world, our Milford flood cleanup specialists can reassure you that once they arrive at the damage site, they have everything under control.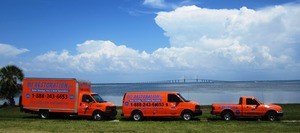 From that point on you can let go of responsibility and trust that we will do everything needed to put your home back together again.
We know that the nature of water damage can be taxing, and that is why we are totally dedicated to professionalism.
Our Milford water disaster pros will even file your insurance claim for you. We know exactly what information your provider needs to get your the coverage you deserve.
When you find your self knee deep in water, call our water damage Milford flood mitigation crew with 911 Restoration Milford, and we will give you the fresh start you need today!