Water Damage and Mold Removal in Hooksett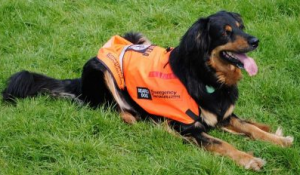 You can get same-day help with water damage restoration and mold removal in Hooksett. The professional assistance you need is only a phone-call away with 911 Restoration of New Hampshire. Our IICRC certified flood cleanup and mold remediation techs can offer you a Fresh Start in South Hooksett by:
Reaching Your Property Within 45 Minutes of an Emergency Call

Performing a Water Damage and Mold Inspection

Taking Care of Water Extraction

Dehumidifying Your Home or Business

Handling All Aspects of Mold Decontamination
Hookset flood cleanup crews are on-call 24/7/365, so you can start property restoration no matter what time of day you experience a flood, sewage backup, or pipe burst. Let us take care of mold removal and water damage restoration in Hooksett.
How Long Does Water Damage Restoration in Hooksett Take?
Property owners naturally want their property returned to better-than-new condition as quickly as possible after they experience a snow storm, flood, or pipe burst in Hooksett. Generally, you can expect water damage restoration and mold remediation to give you back your property within a few days of your emergency call.
Note that, here at 911 Restoration of New Hampshire, we personalize flood cleanup and mold remediation services for our clients. Based on the results of your water damage and mold inspection in Hooksett, crews can determine more accurately how long the restoration process will take.
You can find out more about your unique needs for water cleanup and mold decontamination in Hooksett by contacting us for a mold inspection right now. Let our licensed, bonded, and insured mold removal techs completely renovate your property in South Hooksett, starting right now.
Do You Need Professional Help with Mold Remediation in Hooksett?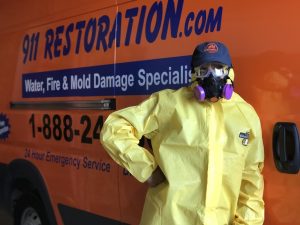 Mold can grow quickly after a pipe burst or a hurricane in South Hooksett. Flood cleanup techs often discover mold growth during their initial water damage and mold inspection. Generally, professional mold remediation techs in Hooksett can help you get rid of a mold infestation before this fungus can cause more damage to your property or threaten your health.
The mold decontamination pros at 911 Restoration of New Hampshire are here to:
Isolate Areas of Your Property with Mold Growth

Disinfect All Surfaces and Items Infested with Mold

Dry Out Your Property to Destroy Mold's Habitat

Perform a Final Mold Inspection to Ensure Mold is Gone
Get your property back in perfect condition after a pipe burst or flood by allowing us to handle water damage restoration, mold decontamination, and mold removal right away.
Servicing the cities of Alton, Amherst, Andover, Antrim, Ashland, Auburn, Barnstead, Barrington, Bartlett, Bedford, Belknap County, Belmont, Berlin, Bethlehem, Bow, Bradford, Brentwood, Bristol, Brookline, Campton, Canaan, Candia, Canterbury, Carroll County, Center Conway, Charlestown, Cheshire County, Chesterfield, Chichester, Claremont, Colebrook, Concord, Contoocook, Conway, Coos County, Danville, Dover, Deerfield, Derry, Dunbarton, Durham, Enfield, Epping, Epson, Exeter, Farmington, Franklin, Fredericksburg, Fremont, Gilford, Goffstown, Gorham, Grafton County, Grantham, Greenfield, Greenland, Hampstead, Hampton, Hampton Falls, Hancock, Haverhill, Henniker, Hillsboro, Hillsborough County, Hinsdale, Holderness, Hollis, Hooksett, Hudson, Jaffrey, Keene, Kingston, Laconia, Lebanon, Lincoln, Litchfield, Littleton, Londonderry, Loudon, Lyme, Manchester, Marlborough, Meredith, Merrimack, Merrimack County, Milan, Milford, Moultonborough, Nashua, New Boston, New Durham, New Hampshire, New Hampton, New Ipswich, New London, Newbury, Newmarket, Newport, North Conway, North Hampton, Northwood, Nottingham, Oxford, Ossipee, Pelham, Peterborough, Pittsfield, Plaistow, Plymouth, Portsmouth, Raymond, Rindge, Rochester, Rockingham County, Rollinsford, Rye, Salem, Sanbornton, Sandown, Seabrook, Somersworth, Spofford, Strafford, Stratham, Sullivan County, Sunapee, Suncook, Swanzey, Tamworth, Tilton, Wakefield, Walpole, Warner, Waterville Valley, Weare, Whitefield, Winchester, Windham, Wolfeboro, Woodstock, Woodsville … and surrounding areas.