Water Damage and Mold Removal in Nashua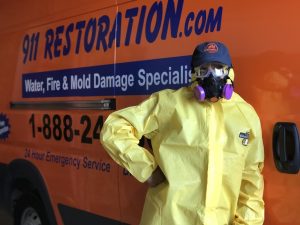 Rainy weather, winter storms, and pipe bursts in Nashua can lead to water damage and mold infestations. Fortunately, you can address these issues by contacting 911 Restoration of New Hampshire. Get a Fresh Start by working with our IICRC certified water damage restoration and mold removal techs in Nashua. Crews are available 24/7/365 to:
Check Your Property with a Water Damage and Mold Inspection

Perform Commercial and Residential Flood Cleanup

Take Care of Total Mold Remediation

Focus on Odor Removal with Mold Decontamination
Take the first step to returning your property to better-than-new condition by contacting us now to start mold remediation and water damage restoration in Nashua.
Call us at 603-693-6195 and please allow us to offer you a free visual inspection.
How Long Does Nashua Water Damage Restoration Take?
The amount of time it takes to complete flood cleanup and water damage restoration can vary depending upon the extent of the damage you are facing. A severe flood caused by a snow storm or a pipe burst in Nashua can take longer to repair than a leaking pipe, for example.
911 Restoration of New Hampshire will always work to complete flood cleanup and mold removal for you as quickly as possible. Techs can develop a unique mold remediation and water cleanup plan for you following a mold inspection, allowing them to focus on the fastest way to completely restore and renovate your property. Call us at 603-693-6195 and see how we can help you.
Let us complete a water damage and mold inspection in Nashua right now. Techs can then get to work with same-day water damage restoration and mold decontamination services.
Does Nashua Mold Remediation Use Dangerous Chemicals?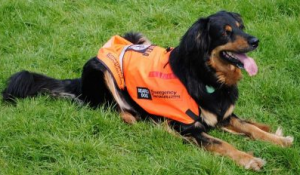 Mold can grow quickly after a hurricane, sewage backup, or pipe burst in Nashua. This means that mold remediation is often an important part of flood cleanup in Nashua. Property owners are sometimes concerned that mold removal and mold decontamination will involve the use of dangerous chemicals.
911 Restoration of New Hampshire only uses safe and approved techniques for mold decontamination in Nashua. Techs can inform you of their plans for mold removal after they complete your mold inspection. This ensures that you understand all aspects of water damage restoration and mold remediation in Nashua.
Call us at 603-693-6195 and learn how we can help.
Get back your peace of mind following a pipe burst, basement flood, or hurricane by contacting 911 Restoration of New Hampshire right now.
Servicing the cities of Alton, Amherst, Andover, Antrim, Ashland, Auburn, Barnstead, Barrington, Bartlett, Bedford, Belknap County, Belmont, Berlin, Bethlehem, Bow, Bradford, Brentwood, Bristol, Brookline, Campton, Canaan, Candia, Canterbury, Carroll County, Center Conway, Charlestown, Cheshire County, Chesterfield, Chichester, Claremont, Colebrook, Concord, Contoocook, Conway, Coos County, Danville, Dover, Deerfield, Derry, Dunbarton, Durham, Enfield, Epping, Epson, Exeter, Farmington, Franklin, Fredericksburg, Fremont, Gilford, Goffstown, Gorham, Grafton County, Grantham, Greenfield, Greenland, Hampstead, Hampton, Hampton Falls, Hancock, Haverhill, Henniker, Hillsboro, Hillsborough County, Hinsdale, Holderness, Hollis, Hooksett, Hudson, Jaffrey, Keene, Kingston, Laconia, Lebanon, Lincoln, Litchfield, Littleton, Londonderry, Loudon, Lyme, Manchester, Marlborough, Meredith, Merrimack, Merrimack County, Milan, Milford, Moultonborough, Nashua, New Boston, New Durham, New Hampshire, New Hampton, New Ipswich, New London, Newbury, Newmarket, Newport, North Conway, North Hampton, Northwood, Nottingham, Oxford, Ossipee, Pelham, Peterborough, Pittsfield, Plaistow, Plymouth, Portsmouth, Raymond, Rindge, Rochester, Rockingham County, Rollinsford, Rye, Salem, Sanbornton, Sandown, Seabrook, Somersworth, Spofford, Strafford, Stratham, Sullivan County, Sunapee, Suncook, Swanzey, Tamworth, Tilton, Wakefield, Walpole, Warner, Waterville Valley, Weare, Whitefield, Winchester, Windham, Wolfeboro, Woodstock, Woodsville … and surrounding areas.