Water Damage Farmington
The water damage Farmington professionals at 911 Restoration New Hampshire's customers can rest easy knowing that we will do everything we can to get your home back into pristine condition after it has been effected by a flood or a leak.
We are IICRC certified in innovative water damage restoration techniques, making us exceptionally qualified to remediate the following causes of damage:
Flooded bathrooms

Sewage backups

Toilet overflows

Flooded kitchen

Mold remediation

Odor removal

Moisture extraction
Arriving to the water disaster site quickly is the key to a thorough recovery, which is why we are available 24/7/365 with service agents standing by to take your calls at all hours of the day and night.
Staff members will dispatch water damage Farmington team to your home within 45 minutes of receiving your call, because it is important to us that you get fast service.
Our water damage Farmington staff use advanced water extraction and drying machines to begin removing water from your property, so call us today and we will provide you with same day service.
We Are Thoroughly Trained in Advanced Water Extraction Procedures
We always give our all on every job we are called to, no matter how big or small the damage may be, ensuring that the home gets cleared of all water and restored correctly.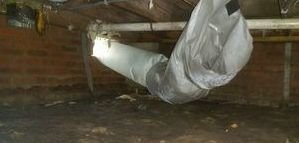 Our water damage Farmington technicians have a dedication to excellence, on both the ethical and technically side of the home restoration industry.
By using state-of-the-art equipment, we will minimize any permanent damage that may have occurred due to the invading waters.
Our water damage Farmington agents will also give you a free home and visual mold inspection once we are on the scene, to confirm that absolutely nothing has been overlooked.
We don't ever want you to feel like you are alone when faced with a water damage situation, so call us when you need the help and we will go the extra mile for you today.
We Are Here To Help With Anything From Flood Cleanup to Insurance
Our water damage Farmington specialists are capable of handling all aspects of the home reconstruction process, from administering the water extractions to working with insurance companies.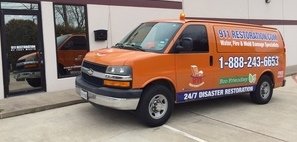 Even though we offer affordable prices on all of our services, it is still necessary to seek assistance from your insurance company, and with all of our experience in the field, we have created great relationships with all insurance providers.
We know exactly how to file your claim, so if you let our water damage Farmington pros handle the whole process for you, we will do everything correctly to get you the coverage you deserve.
Through our procedures, our equipment and our extensive experience with a wide variety of types of water damage, we are able to save you both time and money.
Call our water damage Farmington crew at 911 Restoration New Hampshire today and we will get started right away to give you and your family the fresh start that you deserve.