Water Damage Laconia
Water damage is the unfortunate occurrence of water invading your home or business and destroying whatever it comes into contact with, and this is why our water damage New Hampshire pros with 911 Restoration New Hampshire are available 24/7/365 so that we can send out pros to wherever your emergency is emanating from.
Our water damage Laconia pros will also respond within 45 minutes so that we can be at the source of your dilemma and plug any potential leaks that you have so we can lessen the damage caused.
Black water extractions
Water heater failure removal.
Pipe burst fixes.
Fire sprinkler maintenance.
Odor removal.
Our water damage Laconia pros are total and complete experts and we will provide you with our water damage restoration services with a free inspection and even same day service as well.
This way you can rest assured that we will be there as quickly as possible which helps to mitigate the destruction resultant from water damage instances. This will also offer you an idea of the level of loss you are experiencing and any potential costs that may accompany the repair work to fix it.
If your home is a water filled catastrophe and you want to know if the situation you are amid will cause mold growth to develop in your home, then contact our water damage Laconia pros with 911 Restoration New Hampshire and we'll take care of everything for you!
Water Damage Tends To Cause Mold Growth
Our water damage Laconia experts know from years of field experience and massive levels of testing that almost any water damage crisis will cause mold growth to run rampant within your home if left to linger unabated.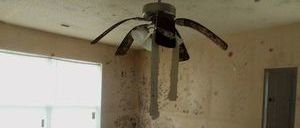 Our techs are capable of handling any water crisis you may be experiencing.
 Sewage back flow valve repair.
Category 3 water removal.
Gutters and downspouts cleaning.
Washer burst repair.
Crawlspace cleanup.
Water damage Laconia specialists like ours with 911 Restoration New Hampshire are completely aware of the reality that most people out there don't fully know or even respect the full-blown health risk that mold exposure presents.
If you happen to inhale mold from a toxic environment or a fungus infestation of any sort the symptoms you may experience include debilitating congestion and even respiratory failure if left unchecked.
The hazards that mold presents are one of the reasons why our pros are licensed, insured and bonded to deal with any nightmare that grows on wet walls.
If you are amid such a moldy disturbance and you want to know who to call for the home water damage repair work to get the source of the issue taken care of, then contact our pros with 911 Restoration New Hampshire today!
Water Damage Repair Work Specialists
Our water damage Laconia specialists are the absolute leaders in the industry and this is why you should call us for any water damage repair work that you and your home may need.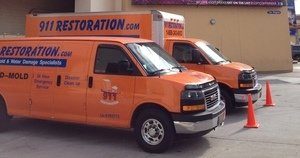 Our masters of extraction are also working with all insurance companies as well and this makes it easy for us to make this dastardly situation even easier for you.
And if your particular event isn't going to be covered by your insurance plan, we will work with you to help provide you with a truly affordable price anyway.
We don't do this just because it is great for business but also because we have a profound passion for Laconia and all of the good people who live here and make it such a remarkable place to call home. And we want to take care of all of our clients and potential clients so we are available day and night to solve any problem you may have.
If you are dealing with a water damage crisis at present and you want to know what the best water damage restoration company in Laconia is, then contact our water damage Laconia experts with 911 Restoration New Hampshire pros today and we'll help with everything!