Water Damage and Mold Removal in Concord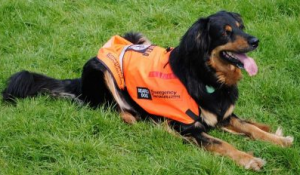 The water damage restoration pros at 911 Restoration of New Hampshire are here to help if you experienced a flood or a pipe burst in Concord. Flood cleanup techs can reach properties around Concord within 45 minutes of your emergency call, no matter what time of day you call. You deserve a Fresh Start after a hurricane or pipe burst, and you can get one by contacting us. Call us at 603-693-6195 and learn how we can help.
Water damage restoration in Concord and mold remediation specialists in Concord can assess your needs with water damage and mold inspection. Based on their findings, Concord mold remediation and flood cleanup techs can:
Set Up Pumps for Water Extraction

Use Dehumidifiers to Dry Your Property

Perform Full Mold Remediation in Concord

Get Rid of Odors with Mold Decontamination
Can Concord Water Damage Restoration Techs Help After a Snowstorm?
Winter storms and cold weather in Concord can lead to water damage. Property owners can end up dealing with ice dams, frozen pipes, and pipe bursts. Fortunately, water damage restoration in Concord can address all of these problems.
Call us at 603-693-6195 and please allow us to offer you a free visual inspection.
Licensed, bonded, and insured flood cleanup techs can spring into action by completing water damage and mold inspection after a snowstorm. Concord mold removal techs can look for damage caused by the cold, excess water, and spreading fungus. 
Let us develop a personalized water damage restoration and mold remediation plan based on the results of your mold inspection in Concord. Mold removal techs can repair leaking pipes, fix carpet water damage, and begin mold decontamination in Concord with same-day services.
Can Techs Handle Flood Cleanup and Mold Remediation at the Same Time?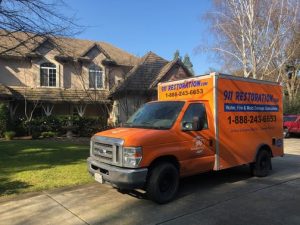 Pipe bursts, floods, and winter storms can leave you dealing with unwanted moisture and mold growth. It's important that you address both of these issues right away, which is why 911 Restoration of New Hampshire can:
Perform a Fast Water Damage and Mold Inspection

Take Care of Flood Cleanup and Mold Removal

Set Up Pumps to Get Rid of Water

Isolate All Areas Experiencing Mold Growth

Dry and Repair Your Property

Take Care of Commercial and Residential Mold Decontamination
Mold decontamination in Concord can even erase the odors associated with mold growth. Let Concord flood cleanup and mold remediation techs start addressing all of your needs right now, limiting the total time for property restoration in Concord.
Call us at 603-693-6195 and see how we can help you.
Servicing the cities of Alton, Amherst, Andover, Antrim, Ashland, Auburn, Barnstead, Barrington, Bartlett, Bedford, Belknap County, Belmont, Berlin, Bethlehem, Bow, Bradford, Brentwood, Bristol, Brookline, Campton, Canaan, Candia, Canterbury, Carroll County, Center Conway, Charlestown, Cheshire County, Chesterfield, Chichester, Claremont, Colebrook, Concord, Contoocook, Conway, Coos County, Danville, Dover, Deerfield, Derry, Dunbarton, Durham, Enfield, Epping, Epson, Exeter, Farmington, Franklin, Fredericksburg, Fremont, Gilford, Goffstown, Gorham, Grafton County, Grantham, Greenfield, Greenland, Hampstead, Hampton, Hampton Falls, Hancock, Haverhill, Henniker, Hillsboro, Hillsborough County, Hinsdale, Holderness, Hollis, Hooksett, Hudson, Jaffrey, Keene, Kingston, Laconia, Lebanon, Lincoln, Litchfield, Littleton, Londonderry, Loudon, Lyme, Manchester, Marlborough, Meredith, Merrimack, Merrimack County, Milan, Milford, Moultonborough, Nashua, New Boston, New Durham, New Hampshire, New Hampton, New Ipswich, New London, Newbury, Newmarket, Newport, North Conway, North Hampton, Northwood, Nottingham, Oxford, Ossipee, Pelham, Peterborough, Pittsfield, Plaistow, Plymouth, Portsmouth, Raymond, Rindge, Rochester, Rockingham County, Rollinsford, Rye, Salem, Sanbornton, Sandown, Seabrook, Somersworth, Spofford, Strafford, Stratham, Sullivan County, Sunapee, Suncook, Swanzey, Tamworth, Tilton, Wakefield, Walpole, Warner, Waterville Valley, Weare, Whitefield, Winchester, Windham, Wolfeboro, Woodstock, Woodsville … and surrounding areas.