Water Damage and Mold Removal Newport
If homeowners experience home flood, they can call the water damage Newport professionals at 911 Restoration of New Hampshire, any time, day or night, because we stay available 24/7/365.
Our mold removal Newport staff always makes sure to get to your home within 45 minutes, arriving prepared with all the latest water removal and drying equipment to repair all forms of water damage, including:
Washer hose bursts

Water heater leaks

Flooded basements

Fire sprinkler malfunctions

Mold infestations

Toilet overflows
We want to be able to assist you the moment the water strikes, so once you get in touch with a service agent, they will get all your information and immediately dispatch our water damage Newport team.
Our mold removal Newport staff will help you recover from any water emergency, so call our IICRC certified team today and we will begin same day services immediately with a free home inspection.
Homeowners Need To Know That Mold Has The Ability To Affect Your Health
Dark patches distressing the area and creating a foul odor is not something homeowners usually want in their home, and our mold removal Newport technicians completely understand.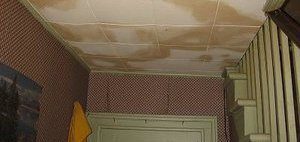 Most homeowners call our water damage Newport staff when they have seen mold in their home and they want it removed.
However, we want homeowners to know that aside from being aesthetically displeasing, mold can cause those living with it to begin experiencing symptoms that mimic allergies.
To keep your health in tact, our mold removal Newport technicians will act quickly to clear out all traces of fungus and we know exactly where to check and what kind of equipment to use.
By installing vapor barriers our water damage Newport agents will keep mold spores contained and stop them from spreading throughout the entire home.
We will also use dehumidifiers, vacuums, air purifiers and environmentally friendly cleaners to sanitize the space, so call us to get the most thorough cleaning services in the industry today.
Our Water Damage Pros Work Both Quickly and Effectively To Keep You Safe
Once our mold removal Newport specialists are on the scene, we will get to work solving any water related problem that you have.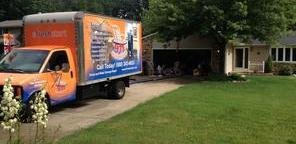 This can range from a faulty water heater or a pipe burst, but no matter what the case may be, you can depend on our water damage Newport pros to fix any problem you may be experiencing.
We are the utmost authorities on all water based mishaps, so when you call us you can be sure that will you get both the best restoration services in the industry, as well as exceptional customer service.
Our mold removal Newport crew are confident that we are the best at what we do, and this is why you should contact our licensed, bonded and insured technicians to handle your flood disaster.
Call our water damage Newport unit at 911 Restoration of New Hampshire today, and you can be sure that you will receive the most competent water damage remediation services in the industry.