Water Damage and Mold Removal in Hampton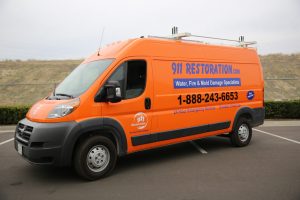 You can quickly return your property to perfect condition after a snow storm, flood, or pipe burst in Hampton. 911 Restoration of New Hampshire can provide the professional help you need to take care of water damage restoration and mold removal in Hampton. All our flood cleanup techs are IICRC certified to help you get a Fresh Start. They can reach your property within 45 minutes of an emergency call to:
Assess Your Unique Needs with a Water Damage and Mold Inspection in Hampton

Begin Emergency Water Extraction and Boarding Up

Handle Packing Out and Storage Services

Take Care of Mold Remediation and Mold Decontamination
Hampton flood cleanup techs can even perform a final water damage and mold inspection after property restoration is complete, to ensure your property is back in perfect condition.
What Tools Are Used in Water Damage Restoration in Hampton?
Water damage restoration and mold removal require specialized equipment, especially if you are dealing with commercial water damage. The licensed, bonded, and insured flood cleanup crews at 911 Restoration of New Hampshire can utilize:
Pumps to Handle Water Removal After a Pipe Burst

Dehumidifiers and Fans to Remove Remaining Moisture

Infrared Scanners to Make Sure No Moisture is Missed

Air Filters to Get Rid of Mold Spores

Plastic Sheeting to Isolate Areas with Property Damage

Specialized Cleaners for Mold Decontamination
Let us develop a plan for mold remediation after a pipe burst or flood. Hampton water damage restoration and mold removal crews can start planning to restore your property with a mold inspection.
How Quickly Can Mold Remediation in Hampton Begin?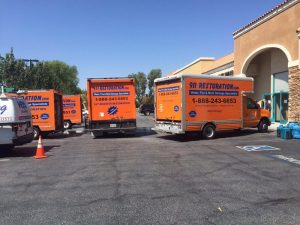 Moving quickly after a flood, sewage backup, or pipe burst is very important. The longer you allow excess water or mold to remain in your property, the more severe the damage can become. That's why 911 Restoration of New Hampshire offers same-day mold removal and water damage restoration services.
Licensed, bonded, and insured mold remediation techs in Hampton can take your call 24/7/365, so you don't have to wait for business hours to address a pipe burst or flood. Hampton mold decontamination techs can perform a mold inspection after reaching your property within 45 minutes of an emergency call.
Let us handle mold remediation and flood cleanup as quickly as possible. Mold decontamination techs will work fast without cutting corners, ensuring your property is brought back to perfect condition.
Servicing the cities of Alton, Amherst, Andover, Antrim, Ashland, Auburn, Barnstead, Barrington, Bartlett, Bedford, Belknap County, Belmont, Berlin, Bethlehem, Bow, Bradford, Brentwood, Bristol, Brookline, Campton, Canaan, Candia, Canterbury, Carroll County, Center Conway, Charlestown, Cheshire County, Chesterfield, Chichester, Claremont, Colebrook, Concord, Contoocook, Conway, Coos County, Danville, Dover, Deerfield, Derry, Dunbarton, Durham, Enfield, Epping, Epson, Exeter, Farmington, Franklin, Fredericksburg, Fremont, Gilford, Goffstown, Gorham, Grafton County, Grantham, Greenfield, Greenland, Hampstead, Hampton, Hampton Falls, Hancock, Haverhill, Henniker, Hillsboro, Hillsborough County, Hinsdale, Holderness, Hollis, Hooksett, Hudson, Jaffrey, Keene, Kingston, Laconia, Lebanon, Lincoln, Litchfield, Littleton, Londonderry, Loudon, Lyme, Manchester, Marlborough, Meredith, Merrimack, Merrimack County, Milan, Milford, Moultonborough, Nashua, New Boston, New Durham, New Hampshire, New Hampton, New Ipswich, New London, Newbury, Newmarket, Newport, North Conway, North Hampton, Northwood, Nottingham, Oxford, Ossipee, Pelham, Peterborough, Pittsfield, Plaistow, Plymouth, Portsmouth, Raymond, Rindge, Rochester, Rockingham County, Rollinsford, Rye, Salem, Sanbornton, Sandown, Seabrook, Somersworth, Spofford, Strafford, Stratham, Sullivan County, Sunapee, Suncook, Swanzey, Tamworth, Tilton, Wakefield, Walpole, Warner, Waterville Valley, Weare, Whitefield, Winchester, Windham, Wolfeboro, Woodstock, Woodsville … and surrounding areas.