Water Damage Raymond
If your home in Raymond is under the strain of water damage like roof leaks and pipe bursts then you will need our water damage Raymond team with 911 Restoration New Hampshire today!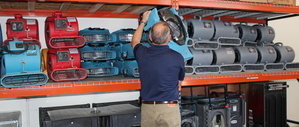 When water damage situations arise at home, our water damage Raymond technicians are prepared to resolve those problems for you at the soonest possible time.
All water damage like pipe bursts need to be resolved right away in order to protect your home from issues like drywall flooding or mold growth.
Our water damage Raymond team knows that quick action is necessary so you can expect us to be there within 45 minutes of your emergency call.
Our water damage Raymond technicians are licensed, insured, and bonded to provide you with highest quality of water damage repair and restoration.
We will be available 24/7/365 to help you deal with any kind of water damage situation and once we arrive on your property, you can expect us to conduct a free inspection and estimate that will help us recommend affordable solutions.
Providing You With Water Damage Restorations
Water can enter your home in various ways and cause all sorts of damage to your property. Among those issues, roof leaks and pipe bursts are among the most common problems that can cause flooding and severely weaken your home's structural integrity.
In order for all the problems and potential issues from these concerns to be fully resolved, our water damage Raymond team will have a thorough approach so all potential problems are given solutions. Here's what you can expect from our work:
We use advanced drying equipment that will extract water and remove moisture thoroughly
We will conduct a free visual inspection of your home for any signs of moisture and mold growth and conduct mold remediation work when needed.
We will perform disaster damage restorations and flood extractions for homes affected by storms.
We will provide sanitization and deodorization of areas of your home affected by sewage backups and other chemical spills using industrial strength cleaning solutions.
As we're working on your home, we will keep the rest of your property safe by offering our storage services.
Our IICRC certified water damage Raymond specialists will be performing all the restorations that will make sure that each of the affected sections is sufficiently repaired.
Our water damage Raymond experts have over three decades of experience in dealing with all kinds of water-related emergencies. You can expect us to have all the necessary training and equipment to give your home a fresh start!
Getting Rid of Leaks and Floods So You Can Get A Fresh Start
We will always put you first in all the work we do and we want to make the restorations as convenient for you as possible so we can also work with your insurance company in order to file your claims.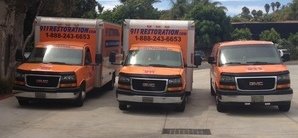 Our water damage Raymond team is committed to providing you with the highest quality of water damage repair and restoration.
911 Restoration is the best water damage restoration company because our water damage Raymond operatives are IICRC certified with over 35 years of experience to make sure you get the water mitigation you need as soon as you call.
Steeped in rich history, Raymond was one of the four original townships chartered by the General Court of Massachusetts.
When our water damage professionals set off to perform water removal tactics we do so while honoring the history of our locale by ensuring the quality of our work is top-notch and the quality of customer service is the best in New Hampshire.
When your home is suffering from the effects of water damage, you can always count on us to give your home a fresh start any time.
If your property is already amid a category three flooding scenario, then give our water damage Raymond experts with 911 Restoration New Hampshire a call today!