Water Damage and Mold Removal in Derry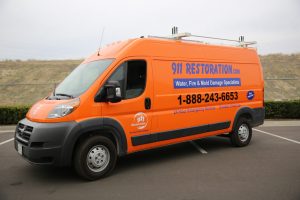 You can get same-day help with water damage restoration and mold removal in Derry by contacting 911 Restoration of New Hampshire. Our Derry flood cleanup and mold decontamination techs are IICRC certified to fully renovate and repair your property, providing you with a Fresh Start. Contact us 24/7/365 to get:
Help Within 45 Minutes of Your Emergency Call

Information from a Water Damage and Mold Inspection

Assistance with Water Extraction and Dehumidification

Emergency Pack Out and Storage Services

Complete Mold Remediation and Mold Decontamination
You don't have to wait to get professional help after a hurricane, winter storm, or pipe burst in Derry. Contact 911 Restoration of New Hampshire to begin flood cleanup and mold remediation any time of the day or night.
Call us at 603-693-6195 and learn how we can help.
What Equipment is Used for Water Damage Restoration in Derry?
Flood cleanup and mold remediation in Derry can involve:
Water Pumps to Remove Excess Liquid

Dehumidifiers, Fans, and Air Movers to Dry Your Property

Infrared Scanners to Track Down Hidden Moisture

Sheeting to Isolate Areas with Mold Growth

Air Filters to Get Rid of Mold Spores

Specialized Cleaners for Mold Decontamination in Derry
Derry water damage restoration and mold removal techs can determine what types of equipment they need to renovate your home by competing a water damage and mold inspection in Derry. Techs may use different equipment and techniques if you are dealing with a sewage backup, pipe burst, hurricane, or other water damage event.
Call us at 603-693-6195 and please allow us to offer you a free visual inspection.
Find out exactly how the licensed, bonded, and insured mold removal techs at 911 Restoration of New Hampshire can help by contacting us now for a mold inspection.
How Quickly Should You Start Mold Remediation in Derry?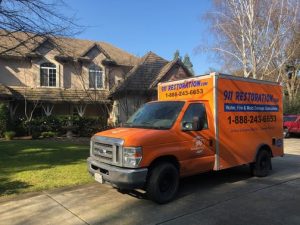 It's important to start mold remediation and water damage restoration quickly in Derry after a flood or a pipe burst. The damage to your property can increase the longer your home or business is exposed to excess moisture and mold infestation.
911 Restoration of New Hampshire can begin mold decontamination and water damage restoration right away. Get started with a personalized mold inspection that can identify all areas of your property that need restoration services.
Our dedicated mold removal and flood cleanup techs will not rest until your property is back in better-than-new condition, giving you a Fresh Start after a winter storm, summer flood, or pipe burst in Derry. Call us at 603-693-6195 and see how we can help you.
Servicing the cities of Alton, Amherst, Andover, Antrim, Ashland, Auburn, Barnstead, Barrington, Bartlett, Bedford, Belknap County, Belmont, Berlin, Bethlehem, Bow, Bradford, Brentwood, Bristol, Brookline, Campton, Canaan, Candia, Canterbury, Carroll County, Center Conway, Charlestown, Cheshire County, Chesterfield, Chichester, Claremont, Colebrook, Concord, Contoocook, Conway, Coos County, Danville, Dover, Deerfield, Derry, Dunbarton, Durham, Enfield, Epping, Epson, Exeter, Farmington, Franklin, Fredericksburg, Fremont, Gilford, Goffstown, Gorham, Grafton County, Grantham, Greenfield, Greenland, Hampstead, Hampton, Hampton Falls, Hancock, Haverhill, Henniker, Hillsboro, Hillsborough County, Hinsdale, Holderness, Hollis, Hooksett, Hudson, Jaffrey, Keene, Kingston, Laconia, Lebanon, Lincoln, Litchfield, Littleton, Londonderry, Loudon, Lyme, Manchester, Marlborough, Meredith, Merrimack, Merrimack County, Milan, Milford, Moultonborough, Nashua, New Boston, New Durham, New Hampshire, New Hampton, New Ipswich, New London, Newbury, Newmarket, Newport, North Conway, North Hampton, Northwood, Nottingham, Oxford, Ossipee, Pelham, Peterborough, Pittsfield, Plaistow, Plymouth, Portsmouth, Raymond, Rindge, Rochester, Rockingham County, Rollinsford, Rye, Salem, Sanbornton, Sandown, Seabrook, Somersworth, Spofford, Strafford, Stratham, Sullivan County, Sunapee, Suncook, Swanzey, Tamworth, Tilton, Wakefield, Walpole, Warner, Waterville Valley, Weare, Whitefield, Winchester, Windham, Wolfeboro, Woodstock, Woodsville … and surrounding areas.