Water Damage and Mold Removal Keene
Water invading your home can cause rusting, rotting, and mold growth in little time, which is why you need to call our water damage Keene technicians with 911 Restoration New Hampshire today.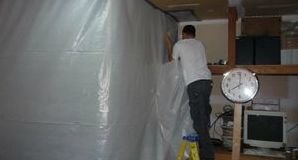 Our IICRC certified mold removal Keene agents know that in some cases water damage can occur gradually overtime and go unnoticed, such as when a pipe is leaking deep within your walls.
By the time discoloration starts to show on your walls you may already have a mold problem due to the water damage, while in other cases it can happen suddenly and be very noticeable like when ruptured hoses flood your basement.
Regardless of the situation, you can rest assured knowing that our water damage Keene specialists will respond within 45 minutes, so our  mold removal Keene pros can quickly perform the best restoration services.
Our water damage Keene crew have years of experience in helping homeowners get their claims covered, no matter what the class of water damage might be, and we are available 24/7/365 to assist you.
After our mold removal Keene unit restores your home from top to bottom, we will help you avoid a repeat disaster by educating you in basic preventative measures such as what to do when you have a pipe burst, so call our water damage Keene operation today!
When a Pipe Bursts, Call Us To Prevent Mold Growth
When you experience a pipe burst the first thing to do before calling our mold removal Keene workers is to control the flow of water. Then after you call our water damage Keene members there are other steps you can take in addition to water flow control which include:
Shut off the main water line

Call 911 Restoration New Hampshire

If water is near outlets, switch off electricity

If safe, unplug and remove electrical devices

Relocate furniture and belongings to a dry room in the home

Keep family and pets away from water, as it may be contaminated
When a pipe bursts you can be sure that our mold removal Keene techs have the latest drying technology to ensure no moisture remains. 
Our water damage Keene experts will perform the most comprehensive water extractions in the industry at an affordable price, so you can count on us to perform any job at hand.
When it comes to the integrity of your property and the safety of your family, you deserve the best company in Keene, so don't delay in calling our mold removal Keene professionals for help!
We Will Always Put The Customer First During Water Damage Restoration

Due to the top-rated customer service and high-quality, affordable water removal techniques, our water damage Keene team is the best home restoration company.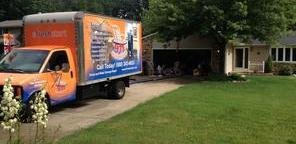 Our mold removal Keene staff have been working with all insurance companies since day one, and our water damage Keene technicians know that having your water damage claim covered by homeowner's insurance is paramount to your well-being.
Our mold removal Keene agents will even help with all of the insurance papers to be filed too. 
Our water damage Keene specialists value professionalism and we always put the customer first, and when it comes to serving the community, our mold removal Keene pros couldn't be prouder of the bonds we have formed.
Whether you have pipe freeze, a flooded crawlspace, or your roof is leaking from storm damage, call our water damage Keene crew with 911 Restoration New Hampshire and let our mold removal Keene unit give you a fresh start today!