Water Damage Londonderry
When people need expert restoration services, they rely on the expertise of the water damage Londonderry team with 911 Restoration New Hampshire to take care of them.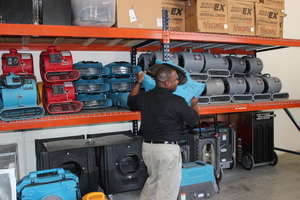 We will do it all for you, whether it is cleanup or sanitation, and we make sure to do it at an extremely affordable price as well.
Our water damage Londonderry team knows that the best way to prevent much of what can result from any disaster is to get to the scene quickly and with the right tools for the job.
This is why the water damage Londonderry experts will arrive within 45 minutes to start working on the challenges of your situation.
Call us at 603-693-6195 and please allow us to offer you a free visual inspection.
Additionally, they always make sure to bring the latest drying technology and advanced suction equipment for all jobs big and small.
If you have water damage, then trust in our ability to restore it back to better than normal.
If your home is already amid a flooding incident then you need the professional skills of the water damage Londonderry team with 911 Restoration New Hampshire today!
Water Damage Disaster Readiness

When it comes to flooding and strong winds, there is not much a homeowner can do to prevent a home accident. But, there are plenty of ways in which you can prepare yourself for it.
Call us at 603-693-6195 and see how we can help you.
For example, staying tuned to the National Weather Service will help you react quickly to one. If they issue out a warning for a flood, then you can best prepare yourself by sandbagging the outside. This will keep almost all water out, but if some does breach into your home then it will be minuscule.
For this reason we recommend that you have the following on hand:
Flashlight with extra batteries.
First aid kit.
Food and water that can last you and your family for 3 days.
Extra cash, as electronic banking can be limited.
The best thing to do during a storm accident is to hold tight.
Unless something is on fire, then you should escape the premises.
After a storm, your home may look like it is a disaster.
But trust in our water damage Londonderry team to make everything better again.
For other types of water damage disasters, such as hurricane, then boarding up your home is the next best step. A severe storm, whether it be a blizzard or thunderstorm, can knock out the power to your home.
Don't let a pipe burst, ceiling leak, or toilet overflow ruin your lovely home unexpectedly. Contact our water damage Londonderry team with 911 Restoration New Hampshire for all the help you need to get back to normal again today!
Restorative Services by the Water Damage Team
The water damage team at 911 Restoration is IICRC certified, so that we can bring you the full service you desire. Being able accomplish everything you need done is how we restore tranquility back into your life.
Call us at 603-693-6195 and learn how we can help.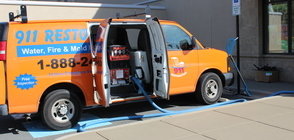 For example, when it comes to flood cleanup, we have the hoses needed to suck the water right out. Everything from raw sewage to pipe burst water, will be removed.
Extracting all the moisture out is the first step the water damage Londonderry team does. The reason being, mold. We don't want you to suffer any more than you already have.
So, before we remove all the water we explain to you step by step on how we will return your home to better than new. Every item that is placed in your home that has to run continuously will be elaborated upon.
Keeping you in the loop every step of the way is how we guarantee you the peace of mind you deserve. For example, dehumidifiers remove humidity from the air, so that the soaked material can start dissipating water faster.
If your home or storefront is already taking on water from a pipe burst, toilet overflow, or any other means of flooding then contact our water damage Londonderry team with 911 Restoration New Hampshire today!