Water Damage Claremont
Water damage is a devastating process in which invading water attacks your home's materials causing any number of losses at what is generally a rapid pace, and this is why our water damage New Hampshire company is available 24/7/365 so we can send our IICRC certified water damage Claremont team to your home to start pumping water out before your hardwood floor warps and requires full replacement.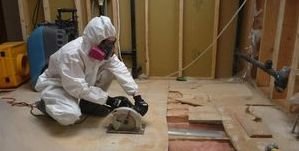 When there is water damage in Claremont our 911 Restoration technicians come out and evaluate the class of water damage so we know just how to treat your hardwoods, cabinets, walls, or ceiling. When we employ our water damage restoration services we use the latest drying technology.
Because hardwoods are porous and can quickly absorb water, and because many species of hardwoods become more fragile when heated, our water damage Claremont crew members follow close industry standards and read up on the latest research buzzing around the restoration industry.
For example, according to the February 2015 edition of the 'IICRC Journal', secondary damage to hardwoods due to lack of knowledge from benighted restoration personnel has become a major problem, especially in drying hardwoods.
Our water damage Claremont crew members have years of experience and we are licensed, insured and bonded to safely treat your hardwoods and perform water extractions in any residence or business.
Finally, before we leave your property we will teach you how to protect your hardwoods from water damage, wear and tear, and other culprits that may impact its integrity, so call 911 Restoration today for the best quality service and customer care!
How to Protect Hardwood Floors
Protecting your hardwood floors requires preventative maintenance, and as our water damage Claremont techs have seen even the worse Class Four damage, here is the best advice ranging from general care to more aggressive tactics:
Wipe your feet at the door! Dirt and grit on the bottom of your shoes can kill your hardwood's finish!
Clean your floor regularly and oil it as recommended by the builder or manufacturer.
Put felt pads on the bottom of your furniture to prevent scratching.
Put soft claw covers on dogs and cats to prevent scratch marks.
Maintain your plumbing, and inspect the rest of your home for any potential leaks.
A pipe burst or roof leak can devastate your hardwoods.
Your hardwoods add a great deal of value to your home.
Furthermore, according to research compiled by the National Association of Realtors, more than 54 percent of home buyers in 2014 said they were willing to pay more for homes with hardwood flooring.
Our water damage Claremont professionals truly love our community members and when we respond within 45 minutes of all calls to perform water cleanup services we always keep families and their investment in heart.
We understand that your home is likely the biggest purchase of your life and we will always be your vanguard against water damage chaos, so call us as soon as you discover the first sign of flood damage!
What To Do For A Burst Pipe
Pipe bursts can unleash large volumes of water into a property that attack your hardwoods, cabinetry, carpets, and walls in lightning speed. Our water damage Claremont pros love our city and will stop at nothing to help protect our neighbors.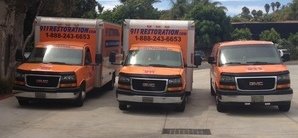 Founded in 1764 as a water powered town, Claremont has a rich Colonial history with a special bond to water as a driving force that made its first inhabitants economically prosperous thanks to the Sugar River.
Large brick structures were built along the water during the Industrial Revolution, as were a number of homes and buildings that still stand today.
Our water damage Claremont experts have responded to a plethora of burst pipe calls, as many of these structures still have their original clay and cast iron pipes from the days when the opera house and city hall buildings were erected in 1897.
These pipes have an average life span of 100 years, and as such many local antiquated plumbing systems have already started failing ushering in a number of pipe-related house floods.
From the Lower Village Historic District where St. Mary's Roman Catholic Church stands to the Sugar River Rail Trail, our water damage Claremont restoration team offers fast same day service at an affordable price on restoring your hardwood flooring, making structural repairs, and performing the best water removal services in all of New Hampshire.
Call our water damage Claremont team with 911 Restoration New Hampshire and let our highly skilled technicians take care of all your pipe burst concerns today!