Mold Removal in Concord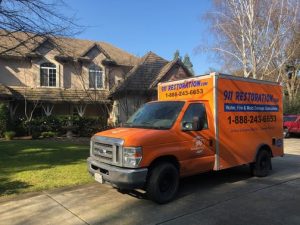 911 Restoration of New Hampshire can help you if you are dealing with a mold infestation in Concord. Our mold removal techs are IICRC certified to handle commercial and residential mold cleanup. Techs can reach your property within 45 minutes of an emergency call, 24/7/365. Get the help you need with mold remediation in Concord by contacting us now for:
A Free Visual Mold Inspection for Property Owners Only

Comprehensive Mold Decontamination Services

Mold Testing Performed by a 3

rd

Party Laboratory

Odor Removal and Property Renovation Services
You can begin mold decontamination in Concord with same-day services from 911 Restoration of New Hampshire. We are ready to start mold removal and flood cleanup for you right now.
How Are Mold Infestations Discovered in Concord?
Discovering mold growth in your property can be stressful. You might discover a fungal infestation on your own, or mold growth could be discovered during a mold inspection following a water damage event. 
In either case, the mold remediation techs at 911 Restoration of New Hampshire can help you quickly put an end to mold growth. Concord mold cleanup crews can:
Isolate Areas of Your Property with Mold Growth

Scrub and Disinfect Your Home or Business

Set Up Air Filters to Get Rid of Mold Spores

Handle Cleanup for Your Mold Infested Possessions
Concord mold removal crews can even handle odor removal with mold decontamination services. Find out exactly what services you need to return your property to better-than-new condition with a mold inspection in Concord.
Will You Need to Leave During Mold Remediation in Concord?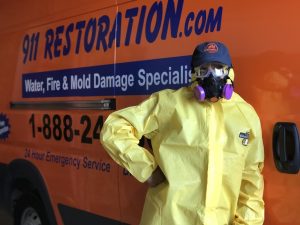 Many property owners are worried they will need to leave their property during the mold remediation process. In fact, mold cleanup crews can use plastic sheeting and negative air machines to isolate areas of your property with mold growth, allowing you to go about your daily life as they work.
Mold remediation crews can identify areas that need mold removal services by competing a mold inspection. Based on the results of your mold inspection, mold decontamination techs can develop a personalized plan designed to fully restore and renovate your property. Contact us now to learn more about your mold cleanup options.
Servicing the cities of Alton, Amherst, Andover, Antrim, Ashland, Auburn, Barnstead, Barrington, Bartlett, Bedford, Belknap County, Belmont, Berlin, Bethlehem, Bow, Bradford, Brentwood, Bristol, Brookline, Campton, Canaan, Candia, Canterbury, Carroll County, Center Conway, Charlestown, Cheshire County, Chesterfield, Chichester, Claremont, Colebrook, Concord, Contoocook, Conway, Coos County, Danville, Dover, Deerfield, Derry, Dunbarton, Durham, Enfield, Epping, Epson, Exeter, Farmington, Franklin, Fredericksburg, Fremont, Gilford, Goffstown, Gorham, Grafton County, Grantham, Greenfield, Greenland, Hampstead, Hampton, Hampton Falls, Hancock, Haverhill, Henniker, Hillsboro, Hillsborough County, Hinsdale, Holderness, Hollis, Hooksett, Hudson, Jaffrey, Keene, Kingston, Laconia, Lebanon, Lincoln, Litchfield, Littleton, Londonderry, Loudon, Lyme, Manchester, Marlborough, Meredith, Merrimack, Merrimack County, Milan, Milford, Moultonborough, Nashua, New Boston, New Durham, New Hampshire, New Hampton, New Ipswich, New London, Newbury, Newmarket, Newport, North Conway, North Hampton, Northwood, Nottingham, Oxford, Ossipee, Pelham, Peterborough, Pittsfield, Plaistow, Plymouth, Portsmouth, Raymond, Rindge, Rochester, Rockingham County, Rollinsford, Rye, Salem, Sanbornton, Sandown, Seabrook, Somersworth, Spofford, Strafford, Stratham, Sullivan County, Sunapee, Suncook, Swanzey, Tamworth, Tilton, Wakefield, Walpole, Warner, Waterville Valley, Weare, Whitefield, Winchester, Windham, Wolfeboro, Woodstock, Woodsville … and surrounding areas.