Mold Removal in Hampton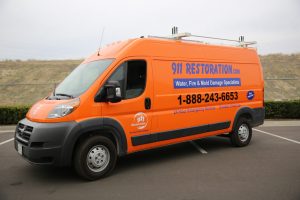 Did you spot mold growth in your home or business in Hampton? You don't have to just accept the damage caused by fungal growth. You can take steps to restore your property to perfect condition by contacting the mold removal techs at 911 Restoration of New Hampshire. Get the Fresh Start you deserve by reaching out to our IICRC certified mold remediation techs in Hampton for:
Same-Day Mold Cleanup Services

Help Within 45 Minutes of Your Call

A Free Visual Mold Inspection for Property Owners Only

Comprehensive Mold Decontamination Services

Pack Out and Storage Services for Un-Infested Items
Take control after you experience a mold infestation by allowing 911 Restoration of New Hampshire to take care of mold removal in Hampton. We can handle all aspects of mold decontamination for you.
Can Mold Cleanup Techs Perform Mold Testing?
The professional mold cleanup experts at 911 Restoration of New Hampshire work with a 3rd party laboratory for mold testing. This means that crews can collect a sample of your mold during a mold inspection and send the sample for authoritative testing.
Based on the results of your mold test and mold inspection, techs can determine the best way to complete mold decontamination in Hampton. Crews may:
Set Up Sheeting to Isolate Areas with Mold

Use Air Filters to Remove Mold Spores

Work with Specialized Cleaners to Eradicate Mold

Dispose of Items Infested with Mold
Mold removal crews can complete another mold inspection in Hampton after mold remediation is completed. This inspection can ensure that no traces of mold remain in your home or business.
What's the End Goal of Mold Remediation in Hampton?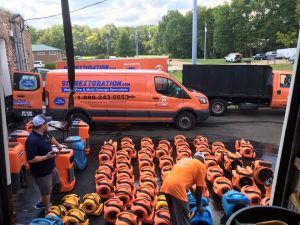 Here at 911 Restoration of New Hampshire, we don't consider mold remediation finished until all signs of your mold infestation are destroyed. This means crews will eradicate all traces of mold, including foul mold odors, during mold decontamination.
While small amounts of mold are a normal part of the world around us, your mold infestation should be completed resolved by the time mold removal is completed. You can take the first step to returning your property to better-than-new condition by contacting mold remediation techs now to start mold cleanup in Hampton.
Servicing the cities of Alton, Amherst, Andover, Antrim, Ashland, Auburn, Barnstead, Barrington, Bartlett, Bedford, Belknap County, Belmont, Berlin, Bethlehem, Bow, Bradford, Brentwood, Bristol, Brookline, Campton, Canaan, Candia, Canterbury, Carroll County, Center Conway, Charlestown, Cheshire County, Chesterfield, Chichester, Claremont, Colebrook, Concord, Contoocook, Conway, Coos County, Danville, Dover, Deerfield, Derry, Dunbarton, Durham, Enfield, Epping, Epson, Exeter, Farmington, Franklin, Fredericksburg, Fremont, Gilford, Goffstown, Gorham, Grafton County, Grantham, Greenfield, Greenland, Hampstead, Hampton, Hampton Falls, Hancock, Haverhill, Henniker, Hillsboro, Hillsborough County, Hinsdale, Holderness, Hollis, Hooksett, Hudson, Jaffrey, Keene, Kingston, Laconia, Lebanon, Lincoln, Litchfield, Littleton, Londonderry, Loudon, Lyme, Manchester, Marlborough, Meredith, Merrimack, Merrimack County, Milan, Milford, Moultonborough, Nashua, New Boston, New Durham, New Hampshire, New Hampton, New Ipswich, New London, Newbury, Newmarket, Newport, North Conway, North Hampton, Northwood, Nottingham, Oxford, Ossipee, Pelham, Peterborough, Pittsfield, Plaistow, Plymouth, Portsmouth, Raymond, Rindge, Rochester, Rockingham County, Rollinsford, Rye, Salem, Sanbornton, Sandown, Seabrook, Somersworth, Spofford, Strafford, Stratham, Sullivan County, Sunapee, Suncook, Swanzey, Tamworth, Tilton, Wakefield, Walpole, Warner, Waterville Valley, Weare, Whitefield, Winchester, Windham, Wolfeboro, Woodstock, Woodsville … and surrounding areas.