Mold Removal in Hudson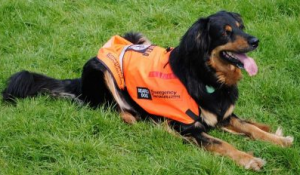 The mold removal professionals at 911 Restoration of New Hampshire can help if you are dealing with a residential or commercial mold infestation. IICRC certified mold remediation techs in Hudson can reach your property within 45 minutes of an emergency call, 24/7/365. Get ready to secure a Fresh Start by letting us:
Isolate All Areas Infested with Mold

Thoroughly Scrub Your Property and Possessions

Dispose of Items That Cannot be Cleaned

Remove Odors and Completely Restore Your Property
Hudson mold cleanup crews can perform a mold inspection to assess your unique needs when they reach your property. Personalized mold remediation and mold decontamination services are only a phone-call away, so contact us now.
What Do Techs Look During a Hudson Mold Inspection?
A mold inspection can help mold cleanup techs determine:
Where Mold is Growing in Your Property

What Caused Your Mold Infestation

What Mold Removal Services You Need
Hudson mold remediation techs can also take a sample of the fungus growing in your property during a mold inspection. They can send this sample to a 3rd party laboratory for testing to identify the mold. Knowing exactly what type of mold is growing in your property can make mold decontamination in Hudson more effective for you.
Mold decontamination techs can also inform you if you are dealing with a toxic mold, like black mold. Regardless of the results of your inspection, mold removal crews will work tirelessly to restore and renovate your home or business.
What Does Mold Remediation in Hudson Involve?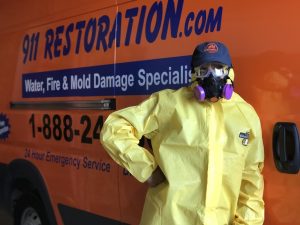 The results of your mold inspection can help mold cleanup techs determine exactly what steps to take to return your property to better-than-new condition. Hudson mold removal crews may need to:
Use Sheeting to Cut Off Areas with Mold Growth

Remove Mold Spores with Air Filters

Use Special Cleaners to Scrub Your Property

Clean Any Items Exposed to Mold
Mold cleanup in Hudson can also include getting rid of any odors caused by mold growth. You can erase all evidence that you ever experienced a mold infestation by contacting mold decontamination techs right now. All of our mold remediation techs are licensed, bonded, and insured to take care of your unique needs.
Servicing the cities of Alton, Amherst, Andover, Antrim, Ashland, Auburn, Barnstead, Barrington, Bartlett, Bedford, Belknap County, Belmont, Berlin, Bethlehem, Bow, Bradford, Brentwood, Bristol, Brookline, Campton, Canaan, Candia, Canterbury, Carroll County, Center Conway, Charlestown, Cheshire County, Chesterfield, Chichester, Claremont, Colebrook, Concord, Contoocook, Conway, Coos County, Danville, Dover, Deerfield, Derry, Dunbarton, Durham, Enfield, Epping, Epson, Exeter, Farmington, Franklin, Fredericksburg, Fremont, Gilford, Goffstown, Gorham, Grafton County, Grantham, Greenfield, Greenland, Hampstead, Hampton, Hampton Falls, Hancock, Haverhill, Henniker, Hillsboro, Hillsborough County, Hinsdale, Holderness, Hollis, Hooksett, Hudson, Jaffrey, Keene, Kingston, Laconia, Lebanon, Lincoln, Litchfield, Littleton, Londonderry, Loudon, Lyme, Manchester, Marlborough, Meredith, Merrimack, Merrimack County, Milan, Milford, Moultonborough, Nashua, New Boston, New Durham, New Hampshire, New Hampton, New Ipswich, New London, Newbury, Newmarket, Newport, North Conway, North Hampton, Northwood, Nottingham, Oxford, Ossipee, Pelham, Peterborough, Pittsfield, Plaistow, Plymouth, Portsmouth, Raymond, Rindge, Rochester, Rockingham County, Rollinsford, Rye, Salem, Sanbornton, Sandown, Seabrook, Somersworth, Spofford, Strafford, Stratham, Sullivan County, Sunapee, Suncook, Swanzey, Tamworth, Tilton, Wakefield, Walpole, Warner, Waterville Valley, Weare, Whitefield, Winchester, Windham, Wolfeboro, Woodstock, Woodsville … and surrounding areas.