Mold Removal in Merrimack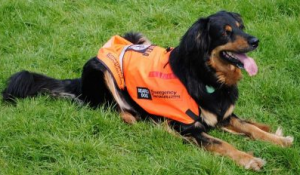 You can get same-day mold removal services in Merrimack by contacting 911 Restoration of New Hampshire today. Our licensed, bonded, and insured mold remediation techs can handle residential and commercial mold cleanup to give you a Fresh Start. Contact us to get:
Help Within 45 Minutes of Your Call

A Free Visual Mold Inspection for Property Owners Only

Service from IICRC Certified Mold Remediation Techs
Our Merrimack mold remediation techs are dedicated to ensuring your property is returned to perfect condition after a mold infestation. Contact our mold decontamination techs right now to get the help you need renovating and restoring your home or business.
What Equipment is Used in Mold Remediation in Merrimack?
Mold removal can be completed quickly and effectively if you work with techs armed with cutting-edge equipment. The mold cleanup crews at 911 Restoration of New Hampshire can destroy mold infestations with:
Portable Air Scrubbers

H.E.P.A. Vacuums

Dehumidifiers and Air Movers

Specialized Cleaning Chemicals

Containment Barriers

Personal Safety Equipment
The exact equipment needed for mold decontamination in your property may vary. A mold inspection in Merrimack can help techs determine the best way to complete mold cleanup for you.
How Long Will Mold Decontamination in Merrimack Take?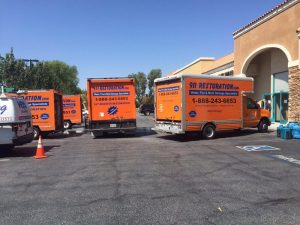 Generally, the mold decontamination process takes 1-to-5 days. However, particularly large mold infestations may take longer to resolve. Mold cleanup in Merrimack can also take longer if the techs working on your property need to take care of flood cleanup or water damage restoration.
Find out how Merrimack mold removal techs can completely restore your property with a mold inspection. Crews can assess the extent of your mold infestation and determine the best way to complete comprehensive mold remediation.
Once our property restoration techs have removed items infested with mold, decontaminated your property, and completed odor removal, they can carry out a final mold inspection. This inspection is designed to ensure that all signs of mold are removed from your property. Get back your peace of mind by allowing us to handle total mold removal for you, starting today.
Servicing the cities of Alton, Amherst, Andover, Antrim, Ashland, Auburn, Barnstead, Barrington, Bartlett, Bedford, Belknap County, Belmont, Berlin, Bethlehem, Bow, Bradford, Brentwood, Bristol, Brookline, Campton, Canaan, Candia, Canterbury, Carroll County, Center Conway, Charlestown, Cheshire County, Chesterfield, Chichester, Claremont, Colebrook, Concord, Contoocook, Conway, Coos County, Danville, Dover, Deerfield, Derry, Dunbarton, Durham, Enfield, Epping, Epson, Exeter, Farmington, Franklin, Fredericksburg, Fremont, Gilford, Goffstown, Gorham, Grafton County, Grantham, Greenfield, Greenland, Hampstead, Hampton, Hampton Falls, Hancock, Haverhill, Henniker, Hillsboro, Hillsborough County, Hinsdale, Holderness, Hollis, Hooksett, Hudson, Jaffrey, Keene, Kingston, Laconia, Lebanon, Lincoln, Litchfield, Littleton, Londonderry, Loudon, Lyme, Manchester, Marlborough, Meredith, Merrimack, Merrimack County, Milan, Milford, Moultonborough, Nashua, New Boston, New Durham, New Hampshire, New Hampton, New Ipswich, New London, Newbury, Newmarket, Newport, North Conway, North Hampton, Northwood, Nottingham, Oxford, Ossipee, Pelham, Peterborough, Pittsfield, Plaistow, Plymouth, Portsmouth, Raymond, Rindge, Rochester, Rockingham County, Rollinsford, Rye, Salem, Sanbornton, Sandown, Seabrook, Somersworth, Spofford, Strafford, Stratham, Sullivan County, Sunapee, Suncook, Swanzey, Tamworth, Tilton, Wakefield, Walpole, Warner, Waterville Valley, Weare, Whitefield, Winchester, Windham, Wolfeboro, Woodstock, Woodsville … and surrounding areas.