Snow Storm New Hampshire
If you have recently had snow storm affect your property, you can rely on the snow storm techs of 911 Restoration of New Hampshire to thoroughly eradicate any damage entirely from your home or business.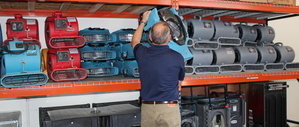 To best serve you, our experts stay available 24/7/365 and guarantee to arrive at your property within 45 minutes of receiving your emergency call. We never want you to have to wait for assistance during a blizzard.
When you hire our specialists, you can rest assured that we work with IICRC certified technicians in order to implement same day services that include:
45-minute arrival time
Day and night availability
Free inspection of a commercial or residential property

Water damage restoration

Roof leak restoration
Water extraction services
Drying services
Floodwater extractions
Pipe burst repair
Our service agents make it easy for you to call our staff members the moment you discover that a blizzard has caused water damage to your property. So, call us today and we will do whatever it takes to make your home a safe place for you and your family.
Prepare Your Home For A Bomb Cyclone
Strong winds and heavy snow are created when a powerful snowstorm known as a bomb cyclone rages through a city, and our pros want you to be prepared to combat the damages that these elements can create.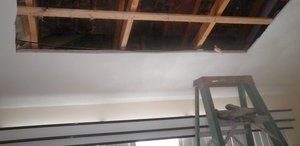 Simple preventative tasks can go a long way and end up saving you thousands of dollars. For example, by keeping a constant trickle of water dripping from all your faucets you can prevent your pipes from freezing.
Stay protected by the extreme cold temperatures by keeping your heating system on throughout the entire storm. This will also keep your plumbing system warm, preventing pipe bursts.
You should stay inside until the blizzard passes completely, which means you should stock up on water and non-perishable food items. Candles are also good to have handy in case the snowstorm creates a power outage.
Although it may prove itself to be difficult to feel completely at ease during a blizzard of this magnitude, our techs are available to answer any questions you may have to order to give you peace of mind throughout the storm.
We Will Always Turn Your Snow Damages Into A Fresh Start
Our pros have the ability to turn your blizzard damage into a fresh start. Our techs are here to show homeowners that a leak or flood does not necessarily have to lead to a negative outcome, but simply a surprise remodel.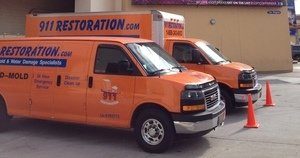 Not only can we make apparent the positive side of snow storm damage, but we will also assist you with filing your insurance claim to get you the financial aid you need.
Our snow storm New Hampshire experts will go over your insurance policy with you and assist you with communication with your provider.
Even if your insurance policy does not offer coverage for snowstorm damages, you can rest assured that we always offer affordably priced repair services for all damages created by a bomb cyclone.
Call our snow storm experts at 911 Restoration of New Hampshire today and we will make sure you get the fresh start that only we can provide.