Water Damage Conway
Our water damage Conway technicians with 911 Restoration New Hampshire respond within 45 minutes of all calls because we know how quickly a moderate water damage problem can escalate into a severe one requiring expensive repairs.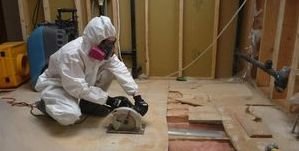 Water damage entails a variety of loss scenarios in which water invades a property and attacks its materials causing de-lamination, rusting, and rot in what is always a time sensitive matter.
This is why it is vital to call our water removal New Hampshire company so we can dispatch our IICRC certified water damage Conway crew to your property before the destruction worsens.
Water damage in Conway or anywhere happens quickly because your home's walls, floor, and ceiling are porous and can absorb water very quickly.
When our water damage Conway pros speed out to perform our comprehensive water damage restoration services we do so with the most advanced equipment.
We perform a free inspection in which we identify the class of water damage so that we will know just what type of drying techniques to use and how to make the restoration process cost-effective.
The class of water damage you face is heavily weighed upon how much water is in your home and what the size of the damaged area is.
Our water damage Conway professionals know that a fast response time can make the difference from treating a class two water damage scenario, to a class four. Furthermore, a speedy water removal service that uses the latest drying technology will prevent mold from water damage in your home, so call us today for the quickest response time in the industry!
Water Damage Almost Always Causes Mold
When it comes to water damage in Conway, mold almost always occurs when flooding or pipe bursts aren't addressed in a timely manner or treated correctly, which is why you need to call our water damage Conway team before toxic mold spores can form and threaten your family's health.
With almost four decades of experience 911 Restoration can make any repairs needed and fully restore a home while eradicating any mold from the following most popular causes for water damage:
Plumbing accidents
Pipe freeze and pipe bursts
Snow melt off
Foundation damage
Flooded crawlspace
Fire sprinklers
Water heater leak
Ruptured hoses from appliances
Washing machine burst
Ceiling leaks and roof leaks
Bathtub overflow and toilet overflow
When there is water damage in Conway from any of these causes mold is never far from embedding its spores into your property's materials where it can quickly start causing your home's re-sale value to drop and make family members ill with congestion.
When you call 911 Restoration not only will you benefit from the best water cleanup services in New Hampshire; before we leave our water damage Conway techs will teach you how to prevent water damage from attacking your walls and floor a second time!
You are entitled to get help from only the best water damage company in Conway, so call us today and don't settle!
Call Our Specialists For All Water Damage Repair Work
Water damage Conway experts such as the masters of restoration that we employ with 911 Restoration New Hampshire are the best in the business at all aspects of the trade and this is why you should call us for any home water damage repair work that you and your home are in need of.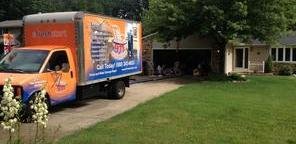 Our pros are working with all insurance companies so that we can make this type of event as easy for you to manage and get past as we can possibly make it.
Specialists will even help out with all of the insurance paperwork that comes with a claims process too.
And even if your particular crisis situation isn't going to be covered by your insurance provider, then we will still work with you to achieve a very affordable price for our excellent work and services.
If you have a water damage incident underway and you want to know what the best water damage restoration company in Conway is to solve it for you, then contact our water damage Conway pros with 911 Restoration New Hampshire today and we can take care of everything in no time at all!