Water Damage Durham
Our water damage Durham team's 35 years of experience in restoration solutions has taught us that responding to water emergencies fast and with decisive action is the best way to minimize damage in homes, and this commitment to fast, efficient service so that your home is left in pristine condition is just one of the reasons why 911 Restoration New Hampshire is the best company in Durham for water damage restoration services.
Additionally, not responding quickly to water damage can cause mold to grow and also lead to complete structural failure in extreme cases.
With this in mind, our water damage Durham specialists always respond within 45 minutes of your call for any water damage restoration service need you might need:
Pipe burst repair
Washer hose bursts
Water heater leaks
Toilet overflow
Fire sprinkler malfunctions
Mold remediation
Ceiling leak repair
Whether dealing with a roof leaking from a rainstorm or an unexpected burst pipe, our water damage Durham team is available 24/7 to take your call and fix your specific problem fast.
In addition to reacting fast to water damage at 911 Restoration we also have 35 years of experience efficiently addressing all classes of water damage, even a class 4 emergency:
Even class 4 water damage is no match for 911 Restoration because all of our licensed, insured and bonded water damage service technicians use the most advanced water removal and drying technology in the industry when working on a restoration job.
Don't let a flooded basement turn into a water war zone, call our water damage Durham team now and let us take care of you!
What Do I Do If I Have Water Damage In The Basement
A flooded basement with water damage in Durham is a fairly common occurrence due to the fact that the city sits at the mouth of Oyster River so if your basement or crawlspace completely floods because of a local body of water overflowing, call our water damage Durham team right away.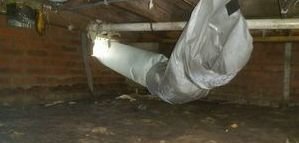 Homeowners in Durham, New Hampshire get to enjoy the beautiful scenery the city has to offer, but they also have to endure the dangers that come with living so close to bodies of water.
Outdoor river and lake water contains microorganisms and if this water gets into a basement or any part of your home, you could be dealing with toxic category 3 water.
Luckily, our water damage Durham experts also know how to handle all categories of water fast:
Durham is home to the University of New Hampshire but also home to countless residences that rest close to the Oyster River, the Piscataqua River and the Great Bay, making water damage from flooding a constant concern.
We understand these concerns are here to help every step of the way, so don't settle for anything less than the best and contact our water damage Durham professionals today!
The Best Water Damage Specialists

When you learn about 911 Restoration New Hampshire you will discover that we don't just perform the best water removal services; we also teach homeowners how to prevent water damage from striking twice!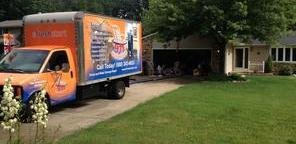 Water damage restoration, a commonly needed service in areas with surrounding water, involves the process of restoring a homeowner's possessions and property to pre-loss condition after porous materials of your home get significantly soaked with water.
If you're experiencing an emergency and are worried about permanent damage call our water damage New Hampshire team at 911 Restoration so we can send out a team of water damage Durham technicians right away.
Once porous systems in your home like drywall and tile begin to deteriorate through destructive processes like delamination, prompt restoration work is necessary in order to save these important structures.
Water damage can be avoided by performing routine maintenance and being prepared for storms, but if flooding strikes you can have peace of mind knowing that our same-day service and 24/7 availability means that any time you call us, you get fast help when you need it the most.
We are truly experts at taking care of customers, their families and their homes so for the very best service and support in the industry call our water damage Durham specialists with 911 Restoration New Hampshire today!