Water Damage Hanover
Taking on all the various challenges of water damage in the Hanover area is what keeps Jacob Lafontaine and his teams of expert water extractors with 911 Restoration New Hampshire at the top of their game.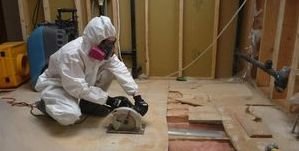 Solving the extremities of water damage Hanover issues that homes and businesses within the area have is a job that only extraordinary professionals like Jacob can take on with ease.
This is because he has stationed his teams of specialists around the area for maximum results.
"We can be anywhere within our service sector within 45 minutes." Jacob says.
This rapid response is critical for water damage restoration projects as it can save the home from lots of needless damage, and the homeowner from increasing levels of stress from the issue at hand.
"The last thing that we want is for our clients to suffer any more than they already have after a water damage incident," Jacob explains. "This is why we are always available and ready for anything 24/7 365 days a year no matter what. Not even holidays can stop us."
When people of the Hanover area have a water damage disaster on their hands, they know they can always rely on Jacob and his trusty crews of IICRC certified specialists to handle the job with ease.
Don't let your home become an unwitting victim of water damage. Contact Jacob and the pros with 911 Restoration New Hampshire today to have all of your pipe burst, water heater failure, and ceiling leak issues resolved as quickly as possible today!
Bringing Order To Water Damage Chaos
Jacob and his teams of experts have seen every imaginable kind of water damage crisis unfold that exists in this industry and that gives them the experience and skill set that they need to take on any disaster situation that you may be having.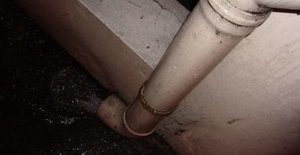 With all the latest drying technology and advanced air moving equipment at hand Jacob has the ability to solve any water damage problem in structures up to 50,000 square feet.
This high level of expertise and ability keeps him and his crews at the cutting edge of the business, and always capable of handling any home based water damage issue.
"We can and do handle it all. From major plumbing issues that need critical care, to small problems like toilet overflows and ceiling leaks, we solve it all," Jacob explains.
And once the water has been removed and the home is dried out, Jacob will always do a walk through with the property owner to ensure that whatever they want the space to look like will happen without error or additional stress to their lifestyle.
"We don't just want to make homes livable again after a water damage crisis," Jacob explains, "we want to make them better than ever."
Many people don't realize how stressful a water damage situation can be, and this is why you need to have a professional like Jacob in your corner to take care of everything when the worst occurs.
Giving Every Flood Damage Job Our All
Part of his commitment to the customer comes from a true sense of professionalism that can't be matched by other restoration companies in the area, or anywhere for that matter.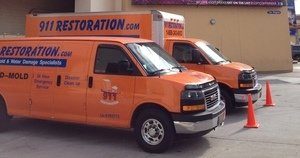 Jacob isn't the kind of restoration professional to simply do a good job. He will stop at nothing less than an excellent job.
"We want to make a water damage event, or any other kind of restoration disaster, as easy for homeowners to get through as possible," Jacob says, "and to give them the highest quality service, we always go the Extra Mile for our clients."
For all the restoration work he does, Jacob will always give the client his personal touch. This includes handling the insurance paperwork for his customers so that they don't have to deal with this in addition to their water damage crisis.
Homes can be affected by water damage even years after the fact, so if you have ever had an incident, or if you are dealing with one right now, then don't hesitate to contact Jacob and the water damage Hanover experts with 911 Restoration New Hampshire today!