Water Damage Salem
When you trust in the water damage Salem team with 911 Restoration New Hampshire to get the the job done, you can be confident that our experts will get you back into top shape in no time at all.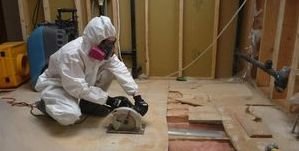 After water permeates your home it has the ability to destroy porous surfaces on the property, like furniture, carpet, ceiling tile and floorboards.
If you have an unexpected water-related emergency that results in harm to your residence, call our water damage Salem team 24/7/365 for assistance.
We keep our offices opened around the clock, so we can dispatch crews within 45 minutes of receiving your emergency call.
With years of experience in the restoration industry, there is nothing our team of technicians can't tackle. Even something as serious as a category 3 water spill is an issue we have years of expertise cleaning up.
We use our advanced water extraction and drying equipment to eliminate even the toughest instances of unwanted water.
If your home or business is already taking on flooding from a recent storm or even a pipe burst, then contact our water damage Salem team with 911 Restoration New Hampshire today!
Prevent a Pipe Burst from Causing Water Damage
Our Salem water removal team has been serving their community for many years now, and they know just how frequent pipe bursts occur. They suggest that if you have a burst pipe or any other plumbing problem in your home the first thing you should do is turn off your main water line.
All of our water damage Salem specialists are licensed, bonded and insured for all restoration work, so call us today if you have any household problems, including:
Water heater leaks
Toilet overflow
Plumbing problems
Washer hose bursts
Mold infestation
Fire sprinkler malfunctions
Ceiling leaks
Pipe bursts
We have decades of experience addressing all of these problems, especially pipe bursts and flooded basements, and stopping them before they escalate into problems like structural failure.
Once this has been done, call the Salem flood cleanup experts right away. Our IICRC certified techs respond fast, so you never have to wait long when we are on the job.
Don't let your home or business succumb to the devastating nature of a water damage invasion. Contact our water damage Salem experts with 911 Restoration New Hampshire for all the help you need to get back to normal in no time today!
Water Damage Services From The Best
Water damage is usually covered by homeowner's insurance, as long as the damage is not due to negligence or outside weather systems.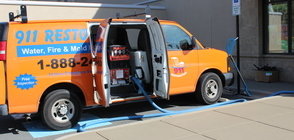 We will work with your insurance company and help you figure out your policy so you can get the most coverage for your claim.
Our Salem water removal experts will document your case for you, along with filing all the paperwork and communicating with insurance reps on your behalf.
Customer service is our first priority, so you can count on us to do all the work for you and answer any questions you might have.
Our prices are always affordable, so you never have to worry about the cost when you hire our Salem plumbing experts. If your home has been affected by water damage and needs a fresh start, call the water damage Salem water technicians today!