Water Damage Sullivan County
Our water damage Sullivan County specialists with 911 Restoration New Hampshire will immediately dispatch a team out within 45 minutes of your phone call so we can help you as fast as possible.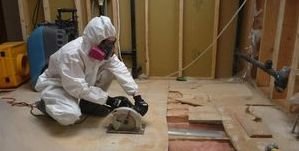 Water damage is common in the northeast and describes any losses sustained by homeowners to their property and belongings after water finds its way into essential components of your home.
This can include hardwood floors or drywall where it causes destructive processes like rotting and warping so before that occurs and permanent damage sets into these materials, call us for help.
We are the fastest restoration company in the industry because our experience has taught us how trouble water damage truly is.
For example, even a simple toilet overflow can leave your bathroom flooded with grey water that contains microorganisms that are harmful.
If allowed to pool, this water can turn into black water that is even more toxic and harmful to human health. Luckily our water damage Sullivan County team eliminates all water categories quickly:
We use the best and latest equipment on the market for all of the water damage restoration services we offer so you'll always know and trust that your job will get done fast and efficiently.
We have 35 years of experience addressing these common issues so regardless of what you and your family are facing, we can help.
We've been eliminating water damage from burst pipes and roof leaks for decades so the next time you have a pipe burst in your home, contact our water damage Sullivan County specialists immediately!
How Do I Prevent Water Damage From A Pipe Burst
If you experience a pipe burst in Sullivan County it is important to gain control of water flow so in such situations our water damage Sullivan County experts recommend that homeowners locate the main water line to their home and shut it off.
Due to the fact that pooling water causes mold, this step will minimize that amount of water that stagnates in your home.
Shut off electricity to your home, if necessary
Unplug appliances out of wall sockets
Clear room for our technicians
Keep family away from the affected area
Relocate wet furniture to dryer areas
Vapor barrier areas that are affected
Make sure that the customer comes first
After you place a call to 911 Restoration so a water damage Sullivan County technician can come out to fix the problem, go ahead and follow these additional steps to minimize potential damage.
You'll be happy to know that once we arrive at your residence within 45 minutes we'll clean up the mess fast and then move on to helping you with insurance. What's more, a water damage Sullivan County insurance specialist will also help you file claim so don't wait and contact 911 Restoration today!
Insurance Coverage Only Includes Water Damage Sometimes

Our water damage Sullivan County specialists also have decades of experience in insurance assistance and expertise so we can assure that water damage is covered by homeowner's insurance, but only indoor incidents like a water heater leak.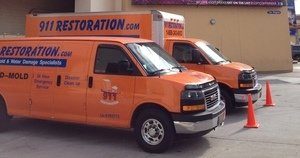 For example, if you have flooding as the result of a body of water overflowing and multiple homes are affected, additional supplemental flood insurance is necessary according to data from the Insurance Information Institute.
Sullivan County, New Hampshire is home to many proud cities and communities, as well as various bodies of water.
Add in the harsh, cold weather of the northeast and you've got yourself a perfect storm of potential water damage around every corner.
We take care of our Sullivan County customers and their homes and intend to keep destruction to an absolute minimum so don't wait for escalations to emergencies to occur, call our water damage Sullivan County experts with 911 Restoration New Hampshire today!