Water Damage Manchester
Being awash in the challenges of a water damage restoration project is a daily adventure for Jacob Lafontaine and his crews with 911 Restoration New Hampshire.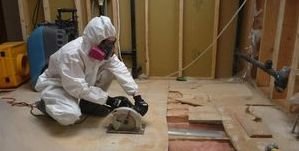 And through the tenure of his adventures in water damage, Jacob has mastered his tradecraft and perfected his ability to be anywhere a client needs, whenever they need it.
"We don't just sit around and wait for the phone to ring," Jacob explains, "we are actively in the neighborhood solving problems every single day."
This level of preparation, dedication and experience is what makes Jacob on of the most capable restoration professionals in the entire industry.
Jacob always ensures that his clients are taken care of at every point and at all times during the restoration process. To do this, his IICRC certified technicians are available 24/7/365 for any type of emergency.
Beyond being constantly at your service, Jacob's crews are also ready to go at a moment's notice so that they can be at the scene of your emergency within 45 minutes to take care of business.
Don't let the rampaging abilities of a water damage Manchester crisis take your home to ruins. Call Jacob and the pros with 911 Restoration New Hampshire today for all your water damage needs!
Prepared For The Flooding Damage Extremes
Jacob and his teams know that the Atlantic is a constant menace for the people of New Hampshire and most especially so for those in Manchester and this is why they are always more than ready to take on any sort of natural disaster that drops down.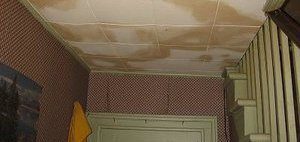 In addition to this level of preparation and skill, Jacob also likes to keep the people safe from disaster before it starts and to do that he likes to give his best advice for preventing water damage during even the worst weather.
"I always tell people to make sure they have a checkup on their roofs every five years at least, and always after a major storm or hurricane has passed through the area," Jacob explains.
This is because severe weather can rip apart the roofing layers protecting the home from the next major storm, and once water finds a way in, the water damage is sure to follow.
"People can also increase their preparedness level by having sump pumps at hand along with tape for the windows to keep them as intact as possible should debris break a pane," Jacob says.
In addition to this, home and business owners alike can always make sure that their gutters are cleaned out, and that they have their downspouts pointed away from the home so that the water run off doesn't liquefy the foundation of the building.
Specialists Trained For All Kinds Of Damage Emergencies
Jacob and his teams don't just bring their massive skill set to every job they take on, they also bring an unparalleled level of concern for their clients on every job they do.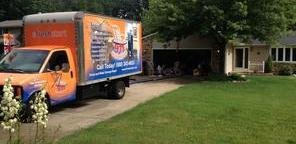 "We know how stressful a water damage situation can be for people and that's why we try and take care of everything they will need before they need it," Jacob says.
In fact, Jacob and his crews are so fully in tune with the needs of their clients that they will even go as far as to file the insurance paperwork on their behalf.
"We like to make the insurance portion of the restoration process as streamlined as possible and we also don't want a homeowner to use the wrong terminology and end up having to pay out of pocket for something that would otherwise normally be covered," Jacob says.
Don't allow water damage to sneak into your house during the next storm. Contact Jacob and the water damage Manchester experts with 911 Restoration New Hampshire to handle it all for you with ease today!